Popular green building materials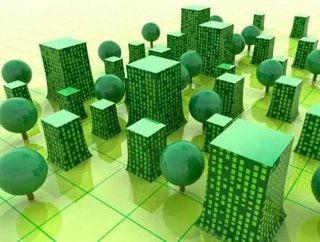 With Greenbuild conference just weeks away, we take a look at some of the most popular green construction methods… Smart Bricks The Living Arch...
With Greenbuild conference just weeks away, we take a look at some of the most popular green construction methods…
Smart Bricks
The Living Architecture Project (LIAR) have been developing 'smart bricks' which will be able to recycle waste water and generate electricity which can be incorporated into housing, public buildings and office spaces. The bricks will contain microbial fuel cells and algae to allow the bricks to sense their surroundings and adapt to the continual changing weather and environmental conditions.  
Thatch
Thatch roofing has been utilised throughout the centuries, remaining a popular choice within building until the industrial revolution. A natural insulator which can withstand all weather conditions, thatch roofs are now commonly constructed from wheat reed, long straw and water reed, but have previously been constructed from various grasses.
Although constructing thatched roofs are labour intensive and have declined as a result of more affordable options which have become available, they are still a common sight within the English countryside and in hot climates.
Solar panels
Solar panels are a new feature within construction. Made from layers of silicion with implanted PV cells which convert sunlight into electricity, the panels reduce everyday electricity costs and provide a sustainable energy source.
Ideal for rural and remote locations, solar energy is a free, renewable resource. The panels effectively support the reduction of pollutions, carcinogens and the destruction of forests and various ecological areas, lowering the carbon footprint on any prospective build.
The panels are easy to maintain, saving approximately two tonnes of carbon dioxide per year.
However, installing the panels is expensive and are also heavy. Solar tiles have recently been developed as a discreet alternative; but they are less effective and more expensive to install.
Wood
Wood is one of the most popular renewable materials within building, providing solid, durable, insulating structures which are sustainable and long lasting. Timber and oak are the most commonly sourced hardwoods.
Bamboo is also a popular softwood due to its versatility. Utilised within flooring, fences, scaffolding and furniture, it grows back quickly and is a strong and reliable material within building.   
Limestone
Popular within the United States, limestone is a long lasting natural resource, commonly used for cladding, flooring, wall tiles and paving. The low maintenance, alkali material is highly versatile, from the construction of the Egyptian pyramids and vast Greek buildings, to smaller scale structures.
Although the material is expensive, the material creates long lasting structures which are aesthetically pleasing and durable.
Follow @ConstructionGL
Read the August 2016 issue of Construction Global magazine