Smarter planning will lead to smarter cities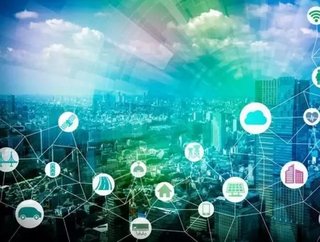 As we can see from Europes largest construction project, Crossrail, rail networks and transportation are being revolutionised through smart technology w...
As we can see from Europe's largest construction project, Crossrail, rail networks and transportation are being revolutionised through smart technology with millions of pounds being spent on smart sensors and tunnel technology. However, the construction itself is also being done smarter than ever before. This is because it is being undertaken with Geographic Information Systems (GIS) playing a pivotal role in ensuring safety at construction sites, simplifying complex site management processes and enhancing operational efficiency, while also bringing a new dimension to CAD drawings.
Forming part of Crossrail's building information modelling (BIM) strategy, GIS has improved the management of what is undeniably one of the most significant infrastructure projects ever undertaken in the UK.
Modelling in the 3D, real-world spatial context that GIS offers is going to become increasingly prevalent. There is increased demand for space generally due to the population size soaring, and this is putting pressures on building and construction to become smarter, and more connected than ever before.
As Trading Economics correctly identifies, there is consistent growth in urban population sizes in the UK, while the rural population is decreasing at a similar rate. The rise of the smart city puts a further pressure on construction, posing a threat to the budget spend when the planning and construction phases take place.
Smart cities need smart planning; the use of data plays a huge role here. Those in the construction and architectural industries need tools to analyse and visualise data to help with the design and planning of smart buildings. Designing in isolation is an impossible task in an age where there are so many different considerations and parties that need to be taken into account and involved in the process. It is critical that the correct information is displayed in an easy-to-view format. Visualising this information is usually the most digestible method for all within the construction lifecycle.
BIM is an essential process for businesses delivering government projects. Increasingly, though, it is also adopted for private sector projects due to the increased efficiency and collaboration that results.
BIM has been around for a decade or more, however last April saw a mandate for companies working on public sector projects in the UK to become BIM compliant to at least Level 2. As such, 2016 saw a major step change regarding how planners, designers, architects and engineers have needed to consign paper to the bin and move towards a digital future.
GIS is playing a pivotal role in the ecosystem of tools that enable the BIM process, in particular facilitating the movement of data through the BIM lifecycle from planning and design, to build and operate. Companies are adopting GIS as part of their BIM strategy to drive efficiency and support the digital handover.
GIS can be used to map where there is space to build, but also what transport infrastructure there is (and what will need to be built) before any part of the construction phase takes place. By using spatial analytical tools for impact assessments and clash detection, costly potential errors can be mitigated earlier within the BIM lifecycle, before any construction begins.
GIS also fulfils the BIM requirement for data to be shared between different contractors working on different areas of the project, to streamline project lifecycles right from the outset. The technology allows project managers to instantly visualise layers of each building and call up relevant project information – including from a mobile device on site. Relevant and focussed information can also be shared with all stakeholders through focussed apps and dashboards.
With both smart cities and conventional building structures, it isn't just the bricks and mortar that need to be considered. The transport infrastructure, for instance, needs to be taken into account because businesses will need to determine whether there is additional infrastructure that needs to be created to make the buildings accessible to the people that need to use them.
3D mapping is increasingly being used in a variety of innovative and interesting ways, across numerous industries. The smart city projects being undertaken around the globe all start from mapping the existing buildings, utilities and transport infrastructure.
For government projects, we see it being used in everything from CCTV planning to dealing with the impact of flooding. This gives project managers a far more detailed view when it comes to assessing and managing risk, helping to plan the project and to evaluate it, but also to make necessary changes to the project after the end date, if needed.
As the technology has matured, 3D is becoming more of a critical component to planning. 3D has huge benefits for visualisation and analytics, allowing more informed decisions than ever before because it brings the data to life. 3D mapping doesn't just provide basic visualisation and context, but provides layers of both data and intelligence which in turn can be analysed using advanced spatial analytical tools.
GIS adds context to a building, and understanding the surrounding geography is crucial to connecting smart cities. We can no longer build in isolation; we must plan, design, build and operate infrastructure in a much wider framework that sees not only the structures that are already built, but also appreciates the natural environment and how this fits into the wider picture.
The interactive visualisation of data sets has enormous benefits in construction. It allows for a more holistic view of the information you have at hand and, perhaps most critically, it gives project managers the opportunity to assess and then deal with any issues in the planning phase, before any construction takes place.
As ground breaking work by organisations like Crossrail shows, smarter planning will lead to smarter cities. A coherent BIM strategy incorporating GIS digital mapping, as an essential part of the tool's ecosystem, is becoming the standard for delivering cutting edge construction projects.
Read the January 2017 issue of Construction Global here