UK construction facing a tough 2018 as Australian sector surges to 12-year high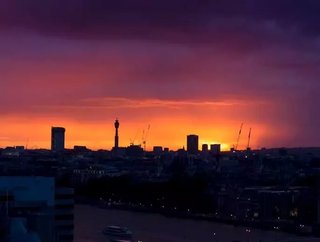 The construction industry in the UK is facing its slowest growth rate in six years as we enter 2018, a result of economic and political uncertainties fo...
The construction industry in the UK is facing its slowest growth rate in six years as we enter 2018, a result of economic and political uncertainties following Brexit.
Concurrently, the Australian construction industry is "surging" thanks to a strong run on infrastructure work, commercial construction and residential building.
UK construction: Politics at play
UK output is expected to soften as a slowing economy, falling real wages and rising costs adversely affect the industry, growth for 2018 is therefore only expected to rise by 0.7%, the slowest in six years, and a downward revision from 1.2% in previous forecasts, the latest report from the Construction Products Association has shown.
Looking further ahead, growth for 2019 is projected to be 1.8%, but given the unprecedented economic and political uncertainties following the lack of a significant majority for the UK government as the UK leaves the EU, the risks around this forecast are considerable.
Noble Francis, Economics Director at the Construction Products Association said: "There are clear signs that construction output is slowing and that next year, in particular, will be difficult for the industry. Prospects for construction have been adversely affected by slowing UK economic growth and falling real wages on one side and sharp rising costs on the other."
"Concerns regarding rising costs and delays to major projects continue to dog the sector so there remains a high degree of uncertainty around infrastructure growth in the next few years."
 
Related stories:

Australia: A surging sector
The Australian Industry Group/Housing Industry Association Australian Performance of Construction Index (Australian PCI) increased by 4.5 points to 60.5 in July 2017, which represents the strongest acceleration of industry growth since 2005.
The survey outlines that readings above 50 indicate expansion in activity, with the distance from 50 indicating the strength of the increase.
All four construction sub-sectors expanded in July, with the major drivers of growth being house-building (up 3.4 points to 62.4) and commercial construction (up 9.8 points to 64.3 – its highest level in 12 years).
There was also significant growth in engineering construction (up 6.9 points to 57.5), and even apartment building recovered ground, returning to modest growth (up 4.3 points to 52.6).
Growth in new orders (up 2.7 points to 64.6) and activity (up 5.2 points to 58.3) accelerated in July to rates among the strongest since 2005, leading to solid expansions in deliveries from suppliers (up 6.4 points to 59.2) and employment (up 4.8 points to 59.0).
Cost pressures in construction intensified in July, with the input prices sub-index up 7.4 points to 73.6 and wages growth also continuing (up 3.7 points to 64.6). Growth in the selling prices sub-index (up 6.7 points to 59.1) suggests costs are being passed on, but not broadly given strong market competition.