Welput seeks contractor to build £1bn Victoria Green office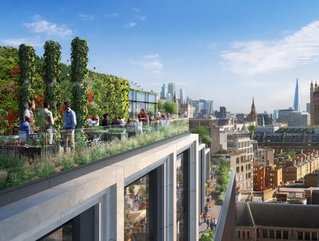 Specialist London office fund Welput managed by BentalGreenOak (BGO) is looking for a contractor to develop a £1bn Victoria green office scheme
Welput, a specialist central London office fund managed by BentalGreenOak (BGO), is seeking a contractor for a £1bn project to construct an office building in Victoria Green in London. 
The 470,000 sq ft project will be the largest all-electric office in the UK and will aim to launch new innovations in ultra-low carbon construction. Energy will be supplied from renewable sources ensuring zero fossil fuels in both operation and construction.
Ker Gilchrist, from Welput at BGO said: "London is already showing real signs of recovery following the pandemic and we have absolute confidence in its future as a global hub.
"Likewise, we have no doubt the office itself will remain the beating heart of the work and culture of business. But to attract occupiers it is imperative that the workplaces of tomorrow continue to pioneer new innovations and raise the bar for what is possible in terms of sustainability."
BentalGreenOak says it is actively engaging with its industry partners to ensure the delivery of the scheme. The company claims that the partners will be able to "meet the demanding standards of sustainability and positive social impact that the project requires.
How will the office's space be divided up? 
Construction on the office is expected to start in July next year and be completed by the first quarter of 2026. The building will be located on and known as 105 Victoria Street, which was designed by architects KPF and Henning Larsen. Of the total 470,000 sq ft of space made available in the office, over 400,000 sq ft will be a dedicated workspace, whilst 5,500 sq ft will be used for facilities such as incubators among other uses.
In addition, 30,000 sq ft will be for greenspace and terracing, currently the largest of any commercial building in the West End of London. A further 90,000 sq ft will be dedicated space for "serving and connecting the community" with a central Village Square for the public and to meet the needs of the neighbourhood.