5 ways to avoid costly communication inefficiencies on the job site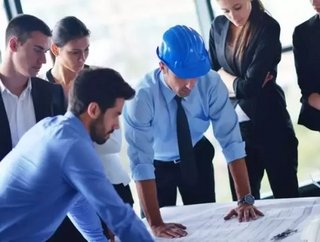 Blueprints are key to keeping everyone on the same page during a construction project. Unfortunately, the same planning is not put into crafting a solid...
Blueprints are key to keeping everyone on the same page during a construction project. Unfortunately, the same planning is not put into crafting a solid job site communication plan, even though it is just as important.
Poor communication can lead to a lack of coordination between general contractors and subcontractors, confusion about how projects should progress, and dangerous situations when safety issues arise.
When the GC plans an effective communication strategy before work begins, the result will be improved morale, a sense of teamwork between subcontractors, and less risk of added costs from rework, delays, and inefficient sequencing. Ultimately, this leads to a more productive and safer work environment.
The Reasons for Poor Communication
There are several reasons why communication breakdowns can occur in the field. It starts when the GC fails to spell out how communication should take place in specific situations. Often, there isn't a communication hierarchy in place to dictate roles. So workers are unsure about whom to contact when various situations occur. Additionally, a lack of shared contact information between subcontractors can make it difficult for them to coordinate with one another.
The inability to broadcast messages on the same medium to all project participants can also be a problem. For example, if a fast-moving storm is on the horizon, superintendents need to quickly inform all subcontracting companies on the job site. Windows must be closed, and gear must be packed up quickly. Unfortunately, there is no quick way to get word to everyone in this situation.
The Consequences of Poor Communication
Poor communication can have many negative impacts. In one instance, a utility company accidentally cut the temporary power line at a job site, making it impossible for any of the trades to do their work. The GC had to call all of them individually to tell them not to show up, but he didn't reach everyone. When some of the subs arrived at the site, they had nothing to do.
It only takes one small issue from a single sub to upset an entire site's efficiency. For example, as he worked on a project, a cabinetmaker realized that a completed half wall needed to be moved. The GC had to coordinate with all of the trades involved to put some jobs on hold and find out when others could come in to make the necessary changes. Only after a last-minute scramble were the cabinets installed.
Strategies to Combat Inefficiency
Situations such as these can be avoided with a communication plan. Here are some ways to cut through the chaos and communicate more efficiently:
Devise a job site communication plan. Your communication plan should define roles in case of an emergency or unexpected event. This is important because death is a potential consequence of not having a communication plan in place!
Hold frequent project meetings. Meet with everyone at regular intervals, such as every couple weeks or even daily if needed. This way, everyone is in regular communication as project milestones are reached.
Embrace and utilize communication technology. Job site efficiency can be increased with cloud-based document sharing apps such as PlanGrid, group project management collaboration apps such as Basecamp, and enterprise social networks such as Yammer. A group-messaging app such as Google Hangouts can also help everyone stay on the same page.
Create a job site directory. All parties should be able to contact each other to make communication flow. Increased transparency won't necessarily undermine decision-making authority by project managers, but it will save the GC from being an intermediary step for every information exchange between subs.
Establish a culture of frequent check-ins. In order for everyone to know when activity is taking place on the job site, people should be touching base with one another. This will reduce inefficiencies and make it easier for subs to coordinate with each other.
Poor job site communication can have many negative consequences. If GCs want to avoid the issues that can arise because of poor communication, then they need to invest in processes and technology that keep everyone updated on project developments. An effective job site communication strategy will ensure that one hand always knows what the other is doing and no one is ever forgotten.
Jay Olsen founded Jobsite Unite in 2012 after being frustrated by the lack of communication on construction sites. Jay, who has been around construction his entire life, built a career in the construction industry in Des Moines, Iowa.