A Solid Solution for Solid Walls and Energy Efficiency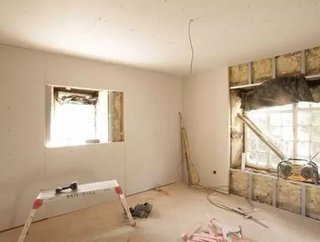 A solid solution for solid wallsRising energy prices and climate change are, and will continue to be, major challenges in the years ahead. One way the c...
A solid solution for solid walls
Rising energy prices and climate change are, and will continue to be, major challenges in the years ahead.  One way the construction industry can help to tackle these challenges is by making existing building stock more energy efficient.
Although the recent introduction of the Fabric Energy Efficiency Standard under Part L relates to new build properties, it is symptomatic of Government's increased focus on a fabric-first approach to energy efficiency across the board - in other words, incorporating energy efficiency into the building envelope rather than relying on bolt-on renewable energy devices.
It's a stance that is further highlighted by schemes such as the Green Deal which aims to improve the energy efficiency of the UK's 25 million existing homes.
As it stands, 96 percent of all solid wall properties in the UK – that's seven million of them - are currently un-insulated. When we consider that solid walls can account for up to 45 percent of heat loss in an average home, there's a major opportunity for qualified contractors to both improve energy efficiency, and win work.
For many, the task of insulating a property without cavity space may seem daunting, but there are specialist products available that can make the job much simpler.  Thermal plasterboard is one solution that provides a quick and easy way to tackle the insulation challenge. 
Overcoming the difficulties
Properties with solid walls often throw up some interesting challenges.  The type of stone, damp or uneven substrate will mean that you need a product that can both cope with the hostile conditions and provide a long-term solution. 
Generally, the older the structure, the thicker or higher-performing a product will need to be to compensate for inefficient materials elsewhere.  If there is a chance of moisture coming through the wall or an uneven substrate, then a metal framing system may also be required. 
The final hurdle is identifying the U-value or in other words, the rate of heat loss of the chosen material. This will probably have been supplied by the architect, but if not, manufacturers like Siniat can provide assistance. 
In the thick of it
Plasterboard thermal laminates – which are standard plasterboard bonded to high-performance insulation – offer an 'all in one' package which can reduce the number of materials required and shorten installation times.
Thermal boards come in a range of options to suit the many different properties that require upgrading.  Basic plasterboard thermal laminates, like Siniat's GTEC Thermal Board, are a good low-cost alternative, whereas, the higher-spec  GTEC Thermal PIR Board range provides 44 times the thermal resistance of standard plasterboard.
To deal with damp, the GTEC Thermal K Board, standard 9.5mm plasterboard bonded to phenolic foam, is required.   Besides providing superior levels of insulation, it is also quicker to install than the alternatives - a vapour layer, with insulation and plasterboard are combined into one product. Available in thicknesses between 30mm and 70mm, it's ideal where space is crucial.
Getting to know the products available, how to use them, plus knowing where and when they should be installed is critical for contractors looking to take advantage of the uplift in the RMI market.
Thermal boards can help to make the task of insulating the UK's seven million solid wall properties simpler, quicker and more cost-effective, and that's half the battle when it comes to tackling energy efficiency targets.
The practicalities
 It's important to start by figuring out how you can best fix the plasterboard to the wall.  There are a number of options on offer so it's worth considering what you are applying to.  If the substrate is susceptible to damp, or it's uneven, then a metal frame, such as Siniat's GTEC Dryliner system, will be required.  
 Luckily, GTEC Thermal Boards can be cut easily; a standard handsaw or knife is more than up to the job.
Once the framing is in place, the GTEC Thermal Boards can be installed by fixing to the Dryliner channels at 300mm vertical centres.
It's good to check that the metal framing is configured to be as strong as possible while also allowing for the board thickness.  At external corners the laminated insulation is best cut back on one of the boards to create a neat overlap and continuous face of plasterboard.
 Once fully installed the thermal boards can be taped, jointed and finished - preventing cracking, as well as ensuring fire and sound performances are achieved.