Baker Hughes joins World Cement Association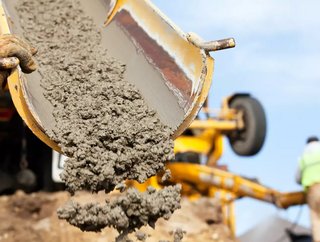 Global energy technology company Baker Hughes has joined the World Cement Association as an Associate Corporate Member
Global energy technology company Baker Hughes has joined the World Cement Association as an Associate Corporate Member.
Baker Hughes operates in over 120 countries, designing, manufacturing and deploying innovative technologies and services that help make energy safer, cleaner and more efficient.
Specialist capabilities include areas such as emissions management, hydrogen, carbon capture utilisation and storage (CCUS), and energy storage, as well as expertise in helping industrial companies with their energy transition journeys as they move towards net-zero. Baker Hughes works across the entire energy value chain and in key industrial markets, including cement.
"Reducing the impact of energy usage is one of the most important levers we have when it comes to cutting the emissions from cement manufacture and making net-zero a reality," said Ian Riley, CEO at WCA. "We are therefore especially pleased to be welcoming Baker Hughes, a global leader in this field, to our membership, and look forward to working alongside them to share the latest thinking and best practice with the international cement community."
"Industrial sectors must prioritise achieving net-zero emissions by 2050, and as one of the hardest to abate sectors, the cement industry is no exception," says Uwem Ukpong, Executive Vice President, Regions, Alliances & Enterprise Sales at Baker Hughes. "We look forward to collaborating with WCA and its members as the industry looks to cut emissions and reduce their environmental impact, through new energy frontiers and increased efficiencies."
There are currently no feasible substitutes for cement in many of its applications, including crucial infrastructure, such as bridges and dams.
Cement's key role in CO2 emissions
Global cement production will continue to grow for the foreseeable future – likely beyond 2050 – with rapid increases in India and across Africa, although these will be partially offset by declines in production in China and the West by 2030.
Globally, cement accounts for 2.5Gt of CO2 emissions, equating to about 7% of the world's total. As the release of CO2 arising from the decomposition of limestone in the cement kiln is a process at present inherent to the production of cement, the industry therefore poses one of the most difficult challenges in the shift to a low-carbon economy.
Alternative, less carbon-intensive cement innovations are coming onto the market but are only likely only make a moderate contribution to emissions reductions, due to limits to their applications.
At present, emissions can only notably be reduced by increasing the usage of waste derived fuels and biomass across the cement-making process, whilst longer term, emissions could be decreased via the use of synthetic fuels from carbon capture or the electrification of heat generation.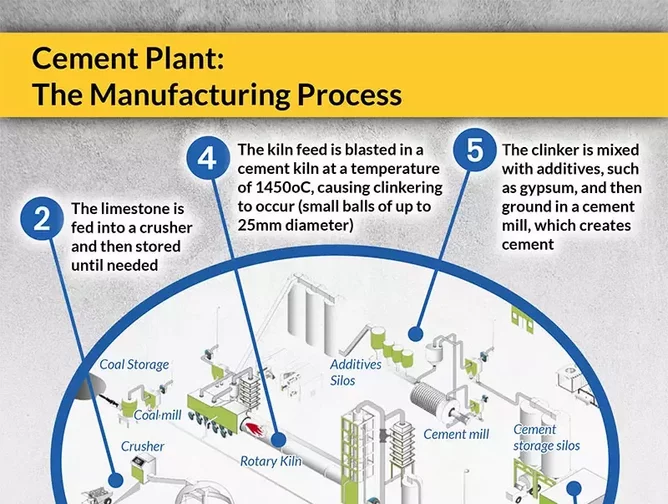 RLX Technology recently announced its Pods Recycling project to invest 20 million yuan to recycle used e-liquid pods in China and make them into cement.
Eliminating process emissions will require the use of carbon capture and storage or usage, which will inevitably add cost, though this may be partially offset by developments in carbon usage technologies for building materials, synthetic fuels and other high-volume applications.
While it's unclear how the climate debate will unfold, reaching such goals by 2050 will be especially challenging for the cement industry, as most of its CO2 emissions result from the unavoidable chemical process known as calcination, according to McKinsey.
Unlike other industries that may be further along, the development of new technologies to decarbonise cement might not be scalable for years. Nonetheless, its research suggests that, in principle, the industry could reduce its 2017-level emissions by more than three-quarters by 2050.
"Decarbonisation is an economic imperative for multinational corporations. Investors expect it, regulators require it, and customers demand it," said Britt Harter, Guidehouse's sustainability lead and partner in the firm's Energy, Sustainability, and Infrastructure (ES&I) segment. "It is clear that senior business leaders cannot afford inaction, but as corporations dive into their sustainability pursuits, often several key obstacles emerge that threaten to delay or derail their progress."
According to its report, these barriers include a lack of subject matter expertise and technical proficiency, challenges in shifting to circular business models, disparate data sets, supply chain complications, high capital requirements, and an urgent need to align with evolving business principles, including agility, circularity, connectedness, transparency, operational efficiency, resilience, and social equity.