Construction cost management: Gaining full visibility of your financial data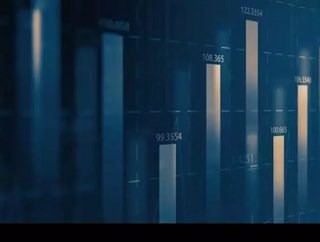 Quality data provides vital insight to help improve your companys construction cost management. Construction companies are working within tight margins...
Quality data provides vital insight to help improve your company's construction cost management.
Construction companies are working within tight margins, in an industry that is being heavily impacted by a rise in costs.
Costs are driving upwards for:
Materials
Tendering
Skilled workers
Specialist contractors
Without the right cost management tools, these increases in prices will create bottlenecks in the supply chains and projects. These will be especially felt by construction companies who have little visibility of their cash flow.
Limited visibility of cash flow and poor construction cost management can be caused by:
Siloed data kept on disparate and outdated systems, such as spreadsheets
A lack of collaboration and knowledge sharing between employees
Duplicated and inaccurate data leading to poor business decisions
Financial Controllers need to create visibility of all financial areas, including the cost of resources, the end cost of projects and any debt currently existing within the company. Good construction cost management is based around having centralised, accurate data that is fully visible and can be updated in real time.
The right construction software can help improve cost management, but small-medium businesses are likely to be reluctant to update or change their systems due to threat of large overhead costs.
There are a number of simple, more cost effective steps that these companies can take to gain full visibility of financial data and improve their cost management, before considering software.
These methods can involve:
Creating a central database where each employee enters the financial data they own
Encouraging collaboration and communication between the senior team, right down to the skilled tradesmen
Having organised files for paid invoices, late invoices, project records and payments made
Observing and analysing bottlenecks in the supply chain caused by limited cash flow.
Unifying financial data into one larger and clearer picture boosts visibility and provides an end-to-end view of the company. Encouraging collaboration, organisation, communication and even software can help to improve construction cost management
Takeaways:
Financial data visibility is crucial to a company's success
A single system can bring it all into one clear picture
Construction cost management software can provide the key
Improve profitability
Find out how your construction company can drive its profits skywards with the help of the right contracting software in the guide: Improve Profitability With the Right Contracting Software
by Wes Simmons, MD, Eque2.