Construction firms need to be digitally smart to drive quality and alleviate industry pressures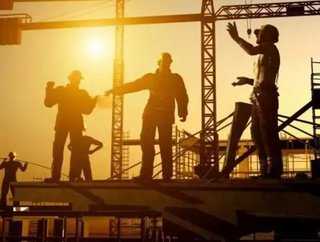 In 2016 we saw the construction industryslip into recessionfor the first time in four years, with building materialprices rising post the EU referendum...
In 2016 we saw the construction industry slip into recession for the first time in four years, with building material prices rising post the EU referendum. Now there is even talk about putting a levy on skilled EU employees working in British companies. With such pressures weighing heavy, it has never been more important for construction firms to work as efficiently as possible.
The deficit of skilled construction workers is often called out as a large contributor to this, with many pointing to the last recession as a catalyst. While this factor cannot be ignored, a more likely drain on construction skillsets is the raft of major projects underway throughout the UK. 
When you think about the current projects in the pipeline, such as HS2, Hinkley Point and Heathrow, which will take years, if not decades, to complete, this is easy to understand. As we usher in Industry 4.0, it is not just traditional skillsets that companies are calling on. Modern teams need to understand how to work with 4D/5D BIM software, become data scientists and be experts in the Internet of Things (IoT), which puts even more pressure on the industry. 
Is BIM Level 2 enough?
The government is tackling the issue of quality head on with the introduction of the BIM Level 2 legislation in April last year. This requires all government-owned programmes to adhere to new standards, creating an environment where low quality is more traceable and addressed more quickly, resulting in reduced wastage of time and material thanks to more efficient processes.
For example, the integration of Building Information Modelling (BIM) into cost planning and procurement systems can help cut down waste because all stakeholders, including contractors, can collaborate and get real-time visualisations of the project, updating plans along the way.
A wider digital strategy will help lead to quality 
Companies leading the way in the industry, though, are those that are thinking more widely about how digital technologies can help improve quality, with the most forward thinking engineering firms collecting performance data from the assets they design which is then fed back in future projects.
Data gathering and analysis is fast becoming a norm across this industry. Many of our clients today want to explore the power of IoT and analytics on their brown field assets. In the future, most components and materials that are used in bridges, railways, sewage works or tunnels will be monitored using advance sensor technology. This data will be stored in data lakes, collated and evaluated with external information such as weather and usage data, to allow engineers to make informed design decisions for the future, besides making better maintenance decisions for the present.
While the technology to deliver this type of 'closed loop' design is available now, adoption is still low. One of the barriers is that this requires collaboration between the engineers and operations companies to share the data, something that is not commonplace at present.
Do not be complacent
While poor workmanship is certainly a contributor to waste and poor quality within the industry, the design and scheduling of materials has a big part to play. In my mind, better data driven governance, planning and control will lead to better quality in construction, resulting in less wastage and rework. Those firms just complying with the BIM legislation may find themselves struggling to keep up with the leaders. While those with imagination around the use of digitally-gathered data will be able to work more efficiently and to a higher quality to deliver added value to clients and steal market share.
Read the January 2017 issue of Construction Global here