Segro sells six warehouses in Italy for €127.51 million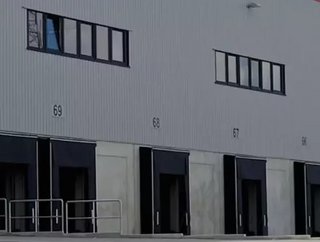 Segro has sold six warehouses across Italy for €127.51 million to Axa IM
SEGRO has agreed the sale of a portfolio of six Italian urban warehouses for €127.51 million to AXA IM.
The warehouses were developed by SEGRO-Vailog for a global online retail company to support the growth of its distribution network in Italy.
The warehouses, covering a total floor space of 56,000sqm, are located in Florence, Burago, Padua, Parma and Verona. Five of the sales have already completed and the sixth will complete later this year following practical completion of additional works.
David Proctor, Managing Director, Group Investment at SEGRO, said it developed and delivered the warehouses for one of our key customers to support their expansion plans.
"Investor demand for prime, modern industrial assets is very strong in Italy as a result of the rapid growth of e-commerce. The warehouses within this portfolio are located outside our core markets so we have chosen to capitalise on buoyant market conditions to sell this portfolio at a price materially ahead of December 2020 book value. We will be recycling the capital into exciting opportunities in other parts of Italy."
This month construction has begun creating the connection for the 35-acre strategic rail freight interchange (SRFI) at SEGRO Logistics Park Northampton Gateway. SEGRO is investing £190 million into infrastructure, including the new SRFI and significant improvements to the surrounding road network.
AIT Worldwide Logistics recently relocated its team of transportation logistics professionals in Italy to a new, larger location in Lainate, a municipality of Milan. According to AIT-Milan Branch Manager, Federico Vincinelli, the new space is three times larger than the team's previous location, with features including enhanced internet, a private security team, and an open, modern floor plan.
To read a profile on European logistics visibility platform Shippeo, which has an operation in Milan, click here.
Spain tenders Madrid cargo hub
Spanish airport operator Aena plans to launch a tender for a new Madrid cargo hub in the fourth quarter of 2021, as it looks to capitalise on a coronavirus-induced boom in freight logistics, according to a Reuters report.
The tender, for the rights to use an area of 32 hectares close to Madrid's Barajas airport, is part of Aena's and flag carrier Iberia's plan to raise the profile of the airport and transform it into a larger international hub.
Aena will seek one or more investors for the wider development project, which will include building offices and hotels close to Europe's fourth-largest airport, the report states.