Construction-focused Bridgit raises US$19.4mn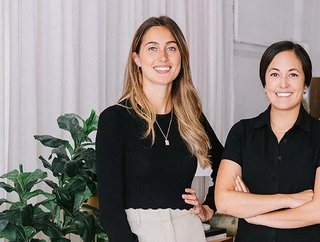 Construction-focused workforce intelligence technology company Bridgit has raised US$19.4mn in Series B funding co-led by Storm Ventures and Camber Creek
Bridgit, a workforce intelligence technology company with a focus on construction, has raised US$19.4mn in a Series B funding round which was co-led by investment firms Storm Ventures and Camber Creek. 
This latest round increases Bridgit's total raised to over US$35mn, with further participation from investors Nine Four Ventures, as well as BDC Capital's Women in Technology Venture Fund, StandUp Ventures, Sands Capital, and Vanedge Capital.
The firm plans to use the capital to increase the size of its team, develop products,  and focus on its go-to-market strategy. Talking about the construction technology market, investor Arun Penmetsa of Storm Ventures said it was "exploding and for good reason."
He said that Bridgit acts as a unifying layer for an organisation's data and provides "unprecedented visibility" into its people and projects, along with the appropriate workflows to support analytics, compliance and prediction.
"There is really no one out there doing what they are doing, and most organisations rely on Excel. Bridgit's approach is fundamentally different compared to other companies in the space," he concluded.
Bridgit was founded by CEO Mallorie Brodie and COO Lauren Lake in 2012 with the aim of helping construction companies maximise profits "by taking a people-first approach." Over the years, the pair say they spoke with hundreds of contractors and construction executives to better understand how technology could make them successful.
Bridgit Bench, a product designed for construction workforce planning 
In 2019, Bridgit launched its second product called Bridgit Bench. As the company's flagship offering, it is designed for construction workforce planning. It aims to help general contractors plan and grow their workforce, leverage project data to improve bidding and staffing decisions, and forecast project pipelines. Talking about the product, Mallorie Brodie said: "General contractors are in the business of managing risk — ensuring you have the right people on the right project in order to reduce risk is difficult at the best of times," Brodie said. 
"Up until now, general contractors had no better option than to complete their people-planning efforts in spreadsheets. That's a manual lift, and often more of a reactive than proactive process. Given the added pressures of the labor shortage that the industry is facing, building a proactive 'people strategy' is top of mind for builders across North America," he concluded. 
Image: Bridgit