Everything you need to know about construction contracts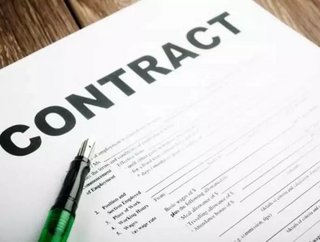 If you work in the construction industry, then you already know how important contracts are.Although construction contracts have changed over the years...
If you work in the construction industry, then you already know how important contracts are. Although construction contracts have changed over the years, there are still some basic guidelines to follow when creating a contract.
Here are just a few details your construction company needs to remember when drawing up a contract:
Construction Contracts: A Changing Landscape
Construction law has changed over the past few decades, which has drastically affected the way construction contracts are written. For example, governing laws for each state require different contract provisions; which only adds to the depth of what's included in construction contracts.
In addition, there are a growing number of categories and sub-categories a construction contract must cover. This includes payment timelines, suspension of work guidelines, retention provisions, lien rights, and indemnification regulations.
If your construction company wants to draw up the most accurate contract possible, it's important to research the governing laws within your state. Along with state guidelines, there are a number of other contract specifics to keep in mind.
Common Contracts in Construction
Before you draw up a construction contract, you need to decide which type of contract best fits your project. The article "Construction Contracts: Why You Need to Know the Differences" describes the three most common types of construction contracts: lump sum/fixed price, cost plus, and time/material.
Each contract type has its own benefits as well as its own drawbacks depending on the scope of your project.
By taking each into consideration and comparing them against your company's needs, timeline goals, and costs, you'll have an easier time choosing which contract best fits the job at hand.
Union Contracts
If your construction company is part of a particular labor union, there are specific guidelines you should include in your contract that go beyond the contracts mentioned above. Most unions require certain expectations to be met in order to commence work.
These expectations include employment conditions set forth by the union shop, seniority and overtime guidelines, no discrimination policies, and grievance procedures. Making sure you include all of these expectations in your union contract is an important part of the process.
Hiring Types
Also included in your construction contract should be the type of workers you'll be hiring. In the construction world, there are generally two types of workers: subcontractors and direct hire workers.
Take note of:
Subcontractors - Hiring subcontractors is the most common type of hiring, however it does come with additional contract obligations. Because subcontractors use their own equipment and are independently licensed, these stipulations need to be outlined in the construction contract. Failure to do so could lead to a lawsuit if an issue or dispute does arise.
Direct Hire - If you're looking to build your construction company's workforce, then direct hires are a wise choice. However, because your workers are directly employed through your company, there are a few clauses you need to include in your contract. Most of these clauses have to do with work rendered and your payment practices.
By keeping in mind these contract pointers, your construction company will stay on the road to success.
Adam Groff is a freelance writer and creator of content. He writes on a variety of topics including contract law and the construction industry.