EXCLUSIVE: Architects of a brave new world – inside Nakheel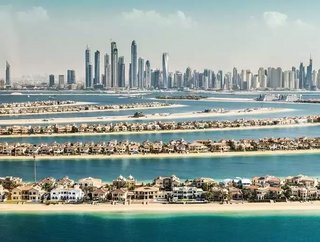 The Emirati company's Chairman, Ali Rashid Ahmed Lootah, answers our questions on projects past, present and future. Nakheel was incorporated by the...
The Emirati company's Chairman, Ali Rashid Ahmed Lootah, answers our questions on projects past, present and future.
Nakheel was incorporated by the Dubai Government of Dubai in 2001, tasked with establishing and developing the real estate sector in the United Arab Emirates. Seventeen years later, and it's hard to avoid this property development giant's construction projects, large in both number and size. Ali Rashid Ahmed Lootah, Chairman of Nakheel, offers an exclusive insight on this ever-expanding construction giant.
Please could you tell me a little about Nakheel and its ethos.
Lootah: Nakheel is a world-leading master developer and a key player in realising the vision of Dubai for the 21st century: creating a world class destination for living, business and tourism. Nakheel was incorporated by the Government of Dubai in 2001 to establish and develop the real estate sector in Dubai, the UAE.
The now globally-famous Palm Jumeirah, a unique engineering and architectural marvel, was the launchpad for many more real estate projects that have set new standards in engineering design and creativity. Nakheel continues to deliver iconic projects including master communities, individual developments and has diversified its assets base across the residential, retail, hospitality and leisure sectors in line with the Government of Dubai's vision and the  business strategy adopted by Nakheel.
The list of future and past developments is certainly extensive…
Nakheel's master developments include Palm Jumeirah, The World, Deira Islands, Jumeirah Islands, Jumeirah Village, Jumeirah Park, Jumeirah Heights, The Gardens, Discovery Gardens, Al Furjan, Warsan Village, Dragon City, International City, Jebel Ali Gardens and Nad Al Sheba Community, and together these span well over 15,000 hectares and provide homes for 270,000 people.
I see you also have a number of different divisions representing various types of developments…
Residential real estate development remains our core business, but Nakheel is diversifying in a significant way. The company has hospitality, retail and leasing businesses, all of which are growing rapidly and playing a key role in our ongoing business success.
Nakheel is set to become the biggest retail developer in the Middle East through a $4.3billion expansion that will add another 12.5mn sq ft of leasable retail space to the 4.6mn sq ft currently in operation.
Meanwhile, our $1.3bn hospitality expansion will see the delivery of 6,000 hotel rooms and hotel apartments across 17 resorts and hotels in Dubai. Two are already open, with the rest at various stages of construction and development.
Residential leasing is also a significant business for Nakheel. The current strategy is to double the existing number of units to more than 35,000.
What do you think Nakheel does differently to its competitors?
Nakheel is a trusted master developer and is key to the development of local real estate sector. The most distinguishing feature for Nakheel is that the business has the expertise to cover all stages of a project from initial planning to interior design, through to operational management.  
Nakheel has created spectacular landmarks, distinctive residential communities and unique retail and tourism-related destinations, which have helped put Dubai firmly on the map as a city of the future. Nakheel has added some 300km of coastline to Dubai, delivering globally-recognised developments in the process. Our project locations – waterfront or inland – all continue to play a major part in our success.
Nakheel remains firmly committed to being an integral part of the Emirate's ambitious expansion plans, launching  an exciting range of new projects that will enhance our existing communities and attract residents, tourists and investors to the fastest-growing city in the world.
Do you work with any partners at all? If so, what is the nature of those collaborations?
Nakheel has strategic alliances with business partners who share the vision of Dubai and Nakheel. For example, we have  joint ventures with some of the world's leading names in hospitality, including RIU Hotels & Resorts and Centara Hotels & Resorts, as well as hotel management agreements with major hospitality management companies such as Marriott,  AccorHotels, Hilton, Minor Hotel Group, Whitbread and many more under consideration.  
How important is innovation to your market and business?
Innovation is key to both Dubai and Nakheel. The world-famous projects of Palm Jumeirah, The World and the upcoming Deira Islands are examples of how Nakheel has embraced innovation in real estate development. Innvovation has also taken centre stage in Dubai where there is a strong emphasis on adoption of technology in day-to-day governance, and Dubai is leading the initiative in adoption of newer technology for the general wellbeing of its citizens and residents alike.  
What initiatives have you brought in to boost profits or cut costs?
We have strengthened corporate governance and enforced stricter financial discipline, which, together, have assisted in robust financial performance to date. In addition, rigourous planning, close monitoring and periodic review of the business strategy and increasing use of technology have all contributed to the financial and operational success of the business.
Could you tell me about your team – number of employees, expertise, and training opportunities offered?
Nakheel currently employees 1,300 staff who together make one successful team. The management team is led by the CEO who is assisted by various divisional heads that all are supported by the CFO, the CTO and a General Counsel. The HR division is involved in all aspects of staff development including training, ensuring that employees have the opportunity to improve their skills and experience throughout their career with Nakheel.
What importance do you place on people?
Employees are the greatest asset for any business. Nakheel places particular emphasis on developing young, talented UAE nationals – who continue to prove their commitment, drive and ability to deliver – into senior postitions in which they can take a greater responsibility within the leadership team in the future.
How healthy is the construction industry in the ME at the moment? We can see lots of projects and investment…
Dubai is growing. Its population is expected to double by 2030; it is the host city for Expo 2020 and has an ambitious but achievable tourism target of welcoming 20mn visitors a year by 2020. All this creates a need for more houses, hotels, schools and other real estate related assets. In addition, the core economic sectors of trade, travel and tourism are doing incredibly well. This is good news for the construction industry in Dubai. 
Nakheel itself has $14bn of projects under way and awarded construction contracts worth over $2bn in 2017. And, just a few weeks into 2018, we have awarded signed a construction contract for $1.1bn for Deira Mall, the biggest mall in the Middle East in terms of leasable space, and a $105mn contract for an 800-room beach resort being developed in a joint venture with RIU Hotels & Resorts.
Obviously, Dubai is making massive inroads in establishing itself as a centre of tech excellence…
Dubai is very much geared to using smart technology to enhance services, making processes user-friendly and facilitating more business opportunities, and we fully endorse and support the government's quest to transform Dubai into the world's smartest city.
Dubai has always taken the initiative of leading a change in the region and, in particular the GCC. The smart city initiative is a game changer for Dubai as it will showcase its ability to adapt to new technology and be extremely beneficial for the people of Dubai. A number of projects are already underway and most government services are now based on use of technology, reducing the human interface and contributing to increased productivity and efficiency in governance. The Dubai government has appointed a young, talented and an aspiring Emirati to the post of the Federal Minister for Artifical Intelligence. These steps are reflective of the vision of the UAE leaders who are keen to take bold steps to lead the way in adopting technology in day-to-day life. The next three to five years will be very interesting and beneficial for the UAE and Dubai, as the nation once again demonstrates its 'can do' attitude. 
Which project are you most proud of?
I am immensely proud of all of our projects, but Palm Jumeirah stands out as the one not only recognised the world over, but which has also set new standards in innovative engineering. We are now building on the success of Palm Jumeirah to create Deira Islands, another waterfront city that is set to become Dubai's newest tourism, leisure and entertainment hub.
When it comes to individual projects, our forthcoming PALM360 is already witnessing keen interest from investors and customers. It is a 260m tall twin tower comprising a Raffles hotel and Raffles branded residences, including penthouses spanning more than 1,100 sqm. Its highlight is the world's largest rooftop infinity pool – three times the length of an Olympic pool, 170m above ground. As the name suggests, PALM360 will offer all-round views of Dubai and going by the interest expressed so far by various customers, it is likely to be the most sought-after locations to live and visit in Dubai.
Quality control is clearly important to your operations. How do you maintain your high standards throughout your operations and your supply chain?
In our business, the supply chain is contractor-driven, but we keep a very close watch on all of our operational activities, from inception to delivery. Many factors, including energy conservation, green building policies and best practices are taken into account.
I see from your website that there is a plethora of CSR initiatives…
CSR is an important DNA of Nakheel. These activities are essential and a means of giving something back to the people of the UAE, improving the socio-economic prosperity of the nation and contributing to the welfare of the region and the world as a whole. The CSR activities range from essentials schemes like blood donation drives to supporting government initiatives that promote health, wellbeing and education. The latest example is Nakheel's sponsorship of a new government e-learning scheme to translate maths and science material from 5,000 English videos and 11mn words into Arabic in order to provide free online educational material to over 50mn young Arab students by the end of 2018.
Do you have expansion plans in place and if so, what form do they take?
Nakheel continues to expand into the hospitality and retail sectors. The investment in these sectors currently stands at around $6bn. Geographically, the focus continues to be in Dubai, although Nakheel is presently exploring advisory and project management opportunities overseas.