Four Areas Where Construction Project Management Software Can Reduce Partnership Disputes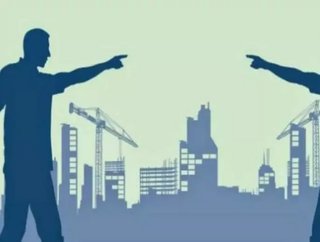 "The top five causes of construction dispute revolve around a mistake or failure, which makes them all avoidable to varying degrees" - EC Harr...
"The top five causes of construction dispute revolve around a mistake or failure, which makes them all avoidable to varying degrees" - EC Harris, Global Construction Disputes Report 2013.
Communication is the watchword when it comes to successfully completing a construction project. From agreeing detailed schedules, through to maximising the benefits of any available resources, it's vital to effectively communicate this information throughout each stage of the project life cycle.
Sadly many businesses still commence construction projects without having effective internal communication systems in place let alone external communications. In this presentation, we show how investing in construction management software can minimise conflict between firms and accelerate that all-important final retention release.
The Problems
Disputes on UK construction projects reached an all-time high in 2013 and were worth £16.5 million and a third of joint ventures end in dispute nowadays, compared to just a quarter in 2011.
The Solutions 
Variations
In an ideal world, construction projects would run like clockwork and never deviate from the original plans or schedules. However, variations are an inevitable fact of life. These amendments can significantly impact on the profitability of a project both positively or negatively.
Effective management and communication of these is essential to maximise the former whilst minimising the latter. From last-minute revisions through to stopgap subcontractors and substitute components all changes need to be communicated effectively to all the parties concerned.
Changes to budgets and schedules need to be logged in real time as part of a wider project overview, facilitating discussions about who bears the cost of delayed materials or whether specification cost-cutting really will save money in the long run.
Litigation
"A long dispute means that both parties are wrong" – Voltaire
During construction of London's iconic Shard, a legal dispute between two construction companies took three years to resolve and is estimated to have delayed the building's construction by 42 days. By fully harnessing the communications facilities of construction project management software, it is possible to quickly settle issues that might otherwise take far longer to resolve in a court.
If a subcontractor agrees to advance their start date, for example, a note can be made in the software about who made that promise and when. That prevents any subsequent debate about what was agreed, eliminating any need for laborious detective work to prove the subcontractor's promise was actually made.
Silos
Some companies still permit individual employees to maintain their own data islands. Valuable information ends up being locked away in spreadsheets on laptops rather than being shared with colleagues.
A single universally-accessible database of shared information is far more practical for avoiding duplicated information and passing on updates to relevant parties. This in turn means that potential conflicts can be highlighted and tackled in real time, rather than discovering the consequences to project profitability and client satisfaction levels further down the line.
Retentions
"The best way I know of to win an argument is to start by being in the right" - Lord Hailsham
Clients may try to hang onto retentions by claiming a project doesn't meet the required specifications. If each detail of that specification is recorded in one universally-accessible location, it should be clear to everybody what is required to meet the brief.
Strict compliance with these specifications will help to expedite the release of a retention that may be worth more than the project's entire profit margin.
Remember:
To avoid disputes in your next construction project:
Keep track of variations in real-time to ensure it's clear what's changed and why.
Record all details of what has been agreed and by whom in construction project management software to avoid costly litigation.
Do away with any data silos so that all information is available to everyone, all of the time.
Create detailed specification sheets and the changes thereto to make sure retentions are fairly paid and on time.
Avoid communication breakdowns and make your company more efficient with a change in attitude and behaviour. Learn from the best in this guide: 7 Characteristics of Highly Efficient Construction Companies.