Is the future green for the construction industry?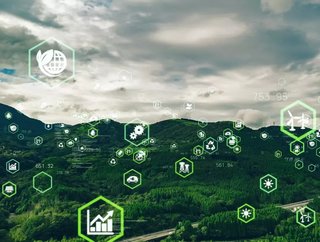 With pushes from governments around the world to meet climate change targets, how can the construction industry become more sustainable?
The construction industry is known for its considerable use of natural resources, which is often unavoidable, but it is also a major emitter and energy user.
Governments around the world are becoming more conscious of climate change and its impact on the world, there is now an increasing drive to rethink the way we build and redesign the built environment.
In the UK, the budget announcement on 3 March showed the government's commitment to climate change with the first-ever infrastructure bank being set up to finance public and private sector green industrial revolution projects and consumers are being offered the chance to put their savings towards supporting green projects. 
How can the construction industry become greener? 
Greener materials 
Choosing greener materials will ultimately improve the sector, according to McKinsey, the cement industry alone is responsible for about a quarter of all industry CO2 emissions. Finding replacements for high-carbon materials is a top priority for the sector. It is also a critical element of the UK reaching net-zero emissions by 2050, according to a report by the research consortium UK Fires. 
Alternatives to traditional cement and concrete, including blended cements and concretes, concrete that stores CO2 and cements made from alternative materials, are becoming more widely available and affordable.
Repairing over rebuilding 
One way to reduce the impact of construction projects is to focus on repairing and remediating rather than rebuilding. Remediation to existing structures is often seen as a labour-intensive task and traditional methods such as demolition and rebuilding are preferred. 
Becoming more sustainable requires a change in mindset, thinking about the kind of innovation and technologies available, to operate more efficiently with less negative environmental impact and with an aim to restore, not rebuild, where possible.
New ways of working  
More advanced construction techniques are reducing waste and energy use, plus tackling other inefficiencies on building sites. As buildings become greener, so do construction sites with progress in the off-site fabrication of materials, improved on-site maintenance, lean practices, waste reduction and landfill avoidance, all fundamentally transforming the way buildings are constructed.
Cutting waste 
The construction industry produces huge amounts of waste every year. One way to be more sustainable would be, if you have excess materials at the end of your project, co-ordinating with other organisations to see if they can use your left-over materials. Having facilities on-site so workers can sort different waste materials into different skips or bins, enabling you to recycle materials where possible would also help reduce waste. 
Seek sustainable suppliers
Having various suppliers involved in a project can be even more complex when trying to keep site emissions to a minimum. However, by seeking suppliers that also prioritise sustainable practices, you can ensure that everyone on your site is working in an eco-friendly way.