How changes in the construction industry will affect your business in 2015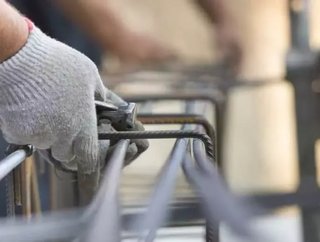 Business is booming in the construction industry across the UK– but now its time to make sure you dont become a victim of your own success.If you...
Business is booming in the construction industry across the UK– but now it's time to make sure you don't become a victim of your own success.
If you listen carefully, you can hear the UK construction industry breathing a huge sigh of relief as the recession fades into the background and the order books begin to fill up. The industry's UK Purchasing Managers' Index recently showed builders reporting a strong surge in activity and rises on both commercial and civil engineering. The construction industry has made its strongest jump in activity in seven months. Companies reported a strong upturn in workloads – all good news for an industry that has suffered long and hard at the hands of the downturn.
Plain sailing?
Not quite – because as those same businesses are finding, the sudden rise in work around the country is creating its own issues that they need to deal with including scarcity of materials, a lack of skilled workers and price rises.
There's no doubt house building in particular is booming, with new housing leading the way in the charge. Nationally, construction companies are reporting huge difficulty in keeping track of the flow of materials going to their sites. As the eternal rules of supply and demand decree, that means prices are on the up. Not only are prices going up by more than 20 percent in some areas, but there is also a shortage of bricks, with some builders being warned they could be waiting up to a year for their supply.
"There is a constant shortage of supply and the further north you go, the worse the problem becomes. Most manufacturers have closed their order books this year and are on 40 weeks order time." – Calum Currie, Manager of brick supplier Bricklink.
Even when you have the bricks, you need the brickies to lay them – and all the other trades. Once again, the recovery of the construction industry is biting hard. During the recession, many tradesmen who couldn't find work went off to do something else.
Now, there just isn't enough skilled labour around to build all those houses.
You can't win, can you?
Thankfully, you still can – with careful planning. After all, the work is there - the construction industry and its suppliers just need to get up to speed to make sure they can deal with it.
What do successful companies need?
Up to date, timely data so you can replicate best practice and make good procurement decisions.
Joined-up visibility of your whole operation – HR, procurement, finance, operations etc.
Detailed, real-time information on the status of each project, from supplies and progress to retentions and payments.
For busy companies, good construction software can provide instant access to all the information you need to make sensible, informed decisions, cost projects effectively and plan resources. It's been a long, hard journey out of the construction industry doldrums – so make sure your software is up to date. You wouldn't want to be a victim of your own success.
Ask yourself the following questions:
Are you in control of your company workload?
Do you always have the materials and skills you need?
Is your construction software up to the challenge?
How will this affect finances?
Find out how the growth in the construction industry will impact your finances in the guide: How to reflect construction industry changes into your financial management, where you'll discover how to build on solid data foundations and manage finances better as the economy grows.