JLL partners with LevelTen Energy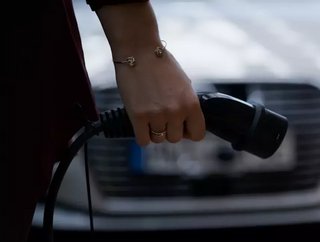 JLL ties up with renewables firm LevelTen Energy and plans significant investments to expand its sustainability services
JLL is partnering with renewable energy platform LevelTen Energy to support its clients making the clean energy transition.
The alliance allows JLL clients to transition to clean energy by simplifying the power purchase agreement (PPA) process with industry-leading domain expertise, market access, technology and analytics.
Combined with JLL's onsite renewable energy services, this partnership for procuring offsite renewable energy enables the firm to provide JLL clients with a holistic solution to decarbonise their energy supply as a key element toward meeting their carbon reduction commitments.
LevelTen Energy's Platform includes access to over 4,000 PPA offers across 21 countries in North America and Europe, and RFP Automation tools to simplify the request for proposal process. It also includes Performance Monitoring Software that simplifies budgeting, forecasting, and reporting by automatically tracking financial settlements, electricity generation, renewable energy certificates, carbon emissions and cashflows.
Helping JLL clients reduce real estate carbon emissions is a key pillar for the firm's overarching strategy, which is why JLL is making significant investments to expand its sustainability services.
This agreement underpins JLL's commitment made earlier this year to achieve net zero carbon emissions by 2040 across all areas of its operations, including the client sites that it manages globally.
Shortly after this announcement, JLL launched Sustainable Operations, the real estate industry's only technology-enabled end-to-end sustainability service developed to help companies configure, launch and manage portfolio-wide sustainability programs aligned with their sustainability commitments. The addition of LevelTen Energy to JLL's ecosystem of partners furthers this initiative by conveniently connecting clients to renewable energy developers.
Real estate and infrastructure are estimated to be responsible for close to 40% of global carbon emissions. JLL clients include office, retail, and industrial giants that collectively occupy billions of square feet across the globe, and the LevelTen Platform makes it easier and faster for these companies to procure clean energy, reach sustainability targets, and drive decarbonization efforts substantively forward.
"The renewable energy procurement process is filled with regulations and incentives that vary region by region," said Robbie Hobbs, chief product officer at JLL Work Dynamics. "As a global commercial real estate leader, we are uniquely positioned to provide our clients a solution that supports their entire global portfolio. We're excited to support clients throughout their sustainability journey, including the deployment and procurement of onsite and offsite renewables as part of decarbonizing their energy supply on their path to net zero carbon. With partners like LevelTen Energy, we're able to confidently provide clients with the support that they need by offering the best resources and technology available in the industry."
LevelTen Energy believes that clean energy should be accessible to companies of all sizes, which is why we have built the platforms and technology to support more transparent and efficient procurement transactions, added Ryan Warren, chief commercial officer at LevelTen Energy. "Our Energy Marketplace enables partners like JLL to help their clients find the right power purchase agreement for them – tailored to different energy needs, budgets, and even social and environmental impact priorities using our Impact+ Score."
Partnerships between the power sector, policymakers, key sectors and financial institutions are gathering momentum.
BMO Financial Group, acting as lead co-sustainability structuring agent in a syndicate of eight Canadian and US banks, recently announced a financing deal with Boralex, a leading Quebec-based international renewable energy producer.
Last month UK-based Low Carbon and the Massachusetts Mutual Life Insurance Company (MassMutual) joined forces to build a leading global renewable energy Independent Power Producer (IPP). The partnership, which will target 20GW of renewable energy capacity by 2030, will also support Low Carbon's ambition to raise third-party investment funds with the aim of directing capital into large-scale renewable energy infrastructure projects in the UK, Europe and selected global markets.
Low Carbon chief executive and founder Roy Bedlow said: "Climate change mitigation requires the accelerated deployment of renewable energy at scale over the next decade."