Silver linings in the material shortages clouds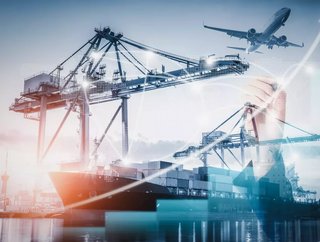 Sarah Elliott, Partner at Wedlake Bell, outlines some positive measures from the current supply chain and material challenges
The recent part closure of China's Ningbo-Zhoushan port, the world's third largest, is likely to put further strains on the supply chain and exacerbate the impact of materials shortages. It comes at a time when the cost of shipping has reached a record high, with apparently no increase in shipping capacity for two years.
When considered with other supply and labour problems caused by a combination of the effects of Covid, Brexit and increased domestic and global construction activity, it is not surprising that the industry is experiencing increased costs and extended programmes. Despite the post-Covid recovery being quicker than after the 2008 recession, construction activity in England and Wales for June 2021 was below pre- Covid levels.
An important consideration for any construction project, particularly in current market conditions, is who bears the risk of cost and time increases in an industry with traditionally low profit margins. As with Covid, the answer is that all parties in the supply chain from funders and employers through to contractors, subcontractors and suppliers cooperate and communicate early, both at planning stage and throughout the life of a project. That way risks can be addressed collaboratively.
On the basis that every cloud has a silver lining, maybe good will come from the 2021 experience, and here is my wish list:
More realistic expectations and risk sharing throughout construction procurement
Already there appears to be a shift in the risk profiles for new projects compared to pre-Covid times to more of a contractors' rather than an employers' market. This means that contractors are less willing to take on risk or if they do so only at a significant cost increase.
 
A reduction in the time, cost and energy expended on disputes for a still notoriously adversarial and litigious industry
If pricing of works (including profit margins) and project programmes are more realistic at the outset of a project there should be less incentive to seek to bridge the gap through claims.
 
Advancement of the carbon zero green agenda and economic recovery by buying more sustainably and locally
Where possible, the sourcing of local materials will cut down on carbon and monetary expenditure on transportation and may incentivise the growth of new and existing supply businesses in the UK
 
Greater innovation in and use of recycling and new carbon friendly materials
Historically the industry recycles a very small proportion of construction materials as it is often cheaper to dispose of materials generated by demolition or that are surplus to requirements, than to sell them on or use them elsewhere. Necessity is the mother of invention and it may be the case so far as sustainable materials and methods of construction are concerned
 
Diversified supply chains
Under supply and over demand may lead to less rigid supply chain arrangements and more varied tender lists, giving rise to greater competition and innovation
 
Innovation in supply chain management and efficiency by greater use of technology
A vast amount of electronic data is generated by the industry and now that the storage and analysis of such of such data is becoming ever easier and more economical so called "Big Data" can be used to make improvements in matters such as estimating costs and quantities, health and safety and waste reduction
 
Improvement in payment practices at all levels of the supply chain It is often said that cash flow is the life blood of the industry but even though the Government has been promoting payment terms of no more than 30 days throughout all tiers in the supply chain, the private sector in general has been slow to adopt this approach. Maybe all tiers, and in particular subcontractors and suppliers, will now be able to insist on better treatment?
All of the above may in turn increase investment and growth in property development and construction if the risks for funders and investors alike are reduced – what's not to like?!
Sarah Elliott is a solicitor at Wedlake Bell (Partner), advising on all matters relating to construction projects including procurement issues and review and draft pre-construction agreements. With 70 partners supported by over 170 lawyers and support staff, the firm operates on a four practice group model: private client, business services, real estate and dispute resolution.