The Growing Trend of CMOs in the Life Sciences Space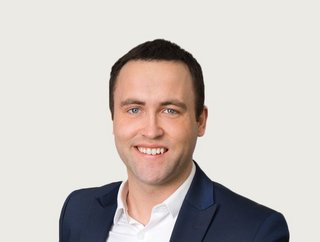 Linesight Director Alan Harmon reflects on the growth in Contract Manufacturing Organisations during the pandemic
COVID-19 was a massive shock to the system when it hit North America in March of 2020. It was the first time in a century that a deadly disease spread across the planet, infecting millions, leaving a death toll of more than 5 million and counting in its wake. While the pandemic caught most leaders flat-footed, the response by life sciences companies was anything but. Multiple vaccines and therapies were developed and went through the approval process in less than a year. Considering that it typically takes just over eight years to develop a new drug and bring it to market, that is blazing speed.
One underreported reason for the speedy and successful rollout of all these vaccines is outsourcing by biotech and pharmaceutical companies. Not only did Contract Research Organizations (CROs) help with the massive clinical trials around the world, but Contract Manufacturing Organisations (CMOs) provided the infrastructure to produce hundreds of millions of doses of vaccines and other therapies. As the demand for vaccines increases, especially in the developing world, more and more companies will rely on CMOs.
CMO companies are either repurposing existing sites or building new facilities to keep up with demand. A recent study is projecting global CMO revenue to hit nearly US$316bn by 2026. For biotech and pharmaceutical companies, they offer several advantages, including:
Reduced upfront capital expenditures

Using a CMO costs less than building, staffing, and equipping a new production facility for a life sciences company. CMOs have established manufacturing centers and the equipment online and are ready to go.
Scalability

CMOs offer companies the ability to scale production or services up or down depending on their needs.
Location

CMOs are popping up all over the world. This allows biotech and pharmaceutical companies to produce in areas where they traditionally have no presence.
Risk

Many companies used to build and staff new facilities during the later stages of drug development, anticipating production as soon as it received regulatory approval. However, if the drug failed during phase III trials, it could be cancelled. Hiring a CMO involves significantly less financial risk in these cases.
The pandemic has changed the way many sectors of the economy do business. The biotech and pharmaceutical industries will likely accelerate outsourcing for drug development, manufacturing, and distribution in the coming years. As a result, we will see more CMOs building or expanding facilities worldwide to meet this demand.
Alan Harmon is a Director with Linesight, a global construction consultancy firm. He has over a decade of experience in project controls and management for large and complex construction projects.