Urbanisation taking India to new heights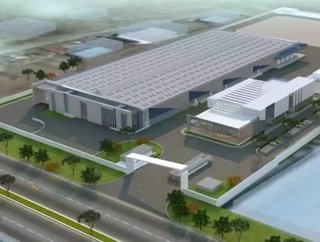 The Confederation for British Industry's latest quarterly economic forecast in November predicted that India will be the fastest growing economy amo...
The Confederation for British Industry's latest quarterly economic forecast in November predicted that India will be the fastest growing economy among the G20 by 2017 (7.6%). As India continues to grow - both economically and in terms of its population size - the number of people living in its cities is set to boom too.
India has some of the fastest growing cities globally and by 2020 is estimated to have a total of 58 urban conglomerates. As a developing nation, the country is under significant pressure to overcome the challenges of urbanisation and ensure that its cities – whether historic or new - are built both sustainably and efficiently to facilitate future economic growth. In Mumbai for example, development is severely constricted by the lack of space; an issue that has driven large-scale redevelopment of older properties into high-rise buildings, as well as new skyscraper constructions to house increasing city inhabitants.
Today marks a pivotal moment in the country's city and economic development, a sentiment that is reflected in two of President Modhi's key urban growth initiatives. His 'Make in India' vision aims to promote and increase domestic manufacturing and build on local Indian talent.  Additionally, his '100 smart cities' project seeks to develop technologically advanced, sustainable cityscapes to bring Indian urban spaces into the same league as some of the western world's urban hubs. Indian cities already contribute significantly to the country's overall GDP, and these future-focused initiatives are expected to exponentially grow this share even further.
As cities in India, and across the world, get bigger to accommodate people – they are also getting taller.  It may sound unbelievable but to house all the people living in cities in India would require building the equivalent of one Mumbai, the country's economic capital, every year, simply to keep up with the urban growth.
Maximum availability of transport modes are therefore crucial to keep these cities moving, and while we usually consider these to include the subway, buses, taxis, and bikes, vertical mobility is in fact one of the most important modes of transport. Across the world, more than 1 billion people using elevators every single day. 
 To put this into perspective, iconic buildings keep getting taller. In 2003, the tallest buildings in the world were the 1,483 ft. Petronas Towers, in Kuala Lumpur. However, testament to the vertical building pressures caused by increasing urbanisation, this height has been surpassed and almost doubled by the world's current tallest building, Dubai's Burj Khalifa, which reaches a staggering 2,717 ft.
Therefore when considering what future cities will look like in India and the wider world, it is important to note an often overlooked yet integral part of our buildings; the elevator. Efficient mobility in buildings is no longer a luxury but an absolute necessity. The challenges for those working in the elevator industry like ourselves are accelerating and easing the mobility of people inside buildings; increasing transport capacities whilst importantly reducing energy consumption and the footprint of this elevator equipment within our buildings, to release more  space for people.
That is why we designed MULTI.  MULTI - nicknamed the 'Willy Wonka' elevator – this rope-less elevator moves also sideways as well as vertically.  The result is much higher elevator shaft capacity reducing the number of shafts and releasing up to 25% floor-space for additional renting. Also, the elevator will work as a metro system inside the building, opening new possibilities on building's height and shape.
India has the fastest growing elevator market in the world. Growing at 8% each year, its total market size stood at approximately 58,000 units in FY 2013/14. From a market value of 1.36 billion euros in 2013, it is expected to reach 2.57 billion euros in 2019.
That is why companies like ours have committed support to drive home-grown sustainable urban growth in the region with an investment of 44 million euros in an Indian manufacturing facility.
The plant, based in the Chakan Industrial Area in Pune, Maharashtra, will support the country's growing urban population through locally-manufactured, high-end technology solutions that echo President Modhi's urban commitments. The plant will have an on-site training academy and by merging our world-class expertise and wealth of global experience with the immense local talent, we are certain that this facility is poised to secure a top spot on global map.
Urbanisation is an unstoppable phenomenon that is key to social and economic development, assuming particular importance in developing countries like India. Keeping in mind the limited resources available, such as land, water, and energy, it is also clear that these cities of the future need to be better planned than they were before.
India's Smart Cities initiative, and the opening of plants like this one to design innovations to support megacities of the future, is a significant step in the right direction. Harnessing technology to better serve the cities in which we live is not only environmentally and financially sound, it is also imperative in building urban conglomerates that last for generations to come in India and the world over. 
Andreas Schierenbeck is the CEO of ThyssenKrupp Elevator.