What are construction companies doing to counteract modern slavery?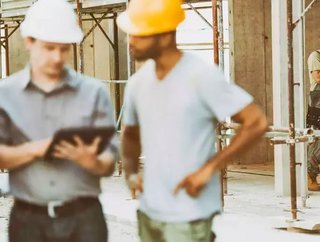 With the rise of influential technologies, innovative projects and sophisticated operating procedures, the construction industry is going through a numb...
With the rise of influential technologies, innovative projects and sophisticated operating procedures, the construction industry is going through a number of transformations which are providing a multitude of advantages for a traditional industry.
However, despite all these developments, the issue of modern slavery in construction is one in which is in urgent need of being addressed by construction companies worldwide. With approximately 35.8 million people subjected to modern slavery, 27 percent are trafficked into labour exploitation. Numbers regarding modern slavery in various industries, from beauty bars and car washes, to construction sites, are rising significantly, alongside low wages, human rights abuses and poor working conditions.
The implementation of the Modern Slavery Act (2015) in the UK has helped bring this challenging subject to the forefront of supply chain management and responsible sourcing, where construction companies are now looking at their operations more closely. However, such companies frequently adopt a fragmented, multi-tiered approach, where many are dependent on outsourcing parts of their operations, subcontracting and subletting packages and making this process increasingly complex.
In projects over £10 million, it is not uncommon for main contractors to hire over 40 subcontractors. To this effect, many organisations remain uncertain around responsible sourcing and have struggled to address the full breadth of issues regarding such areas.
Responsible sourcing has been defined as "an organisation's procurement policy, via its purchasing decisions and practices, and addresses a range of environmental, economic and social considerations. It can be perceived as taking an ethical approach throughout the supply chain, but does not pertain only to social issues." It is therefore vital for companies to know where materials have come from, and to operate with the knowledge that their materials are made in situations and conditions which are acceptable.
Raising awareness
"This affects millions of people around the world, there are supply chains which are fraught with risk and is very real," adds Building Research Establishment (BRE) Director Dr Shamir Ghumra. "When we start to question where have these things come from, who has touched these things, and what conditions were these people working in, we are trying to raise the awareness of these issues. This is paramount, and I think the modern slavery act has really opened up that conversation."
The Chartered Institute of Builders (CIOB) and the Chartered Institute of Purchasing and Supply (CIPS) have become two of the most renowned institutions to raise awareness of modern slavery, in addition to a large number of organisations which actively advocate and educate individuals on how modern slavery can manifest within construction and building. Whilst it is not the expectation for companies to solve the issues overnight, Dr Ghumra adds: "We have got to reconcile and understand what the challenges are for us to try and move forward, and a lot of it comes down to how do we build trust."
Back in 2011, BRE launched the BS 6001 standard regarding Responsible Sourcing of Construction Products, encompassing organisational management, supply chain management and environmental and social requirements, linking with sustainable initiatives. Working in collaboration with BRE, Loughborough University was granted confidential access to analyse which companies were participating with the standard in 2016. Whilst large companies were compliant, many SME's were not. Whilst the standard provided a useful framework, clients were not requesting this as a requirement, nor was business impacted without this certification, and many companies let their qualification expire. The team found it essential for businesses to buy into a scheme or idea and gain an incentive, in addition to listening to clients and becoming part of informal networks to ensure collaboration and development within the industry.
Developing standards
By working in collaboration with Loughborough University to develop standards and services, BRE aims to build meaning, currency and value within supply chain operations and find ways to tackle modern slavery. Whilst certifications can be implemented within developing new projects, such as in areas around sustainability, it would be unreasonable to adopt a 'one size fits all approach.' Dr Ghumra adds: "You can't have a standard to say that you are very good at modern slavery as it doesn't feel quite right! The aim is not to become prescriptive, but adopt a long-term view that continually evolves.
"We've got to look at the risk based approach to supply chain insurance, human rights and due diligence aspect of our supply chains and reconcile that." Expanding solely through word of mouth, BRE is currently working with an established group of over 200 individuals within a number of sectors to tackle the difficult subject of modern slavery within the supply chain, alongside responsible sourcing. "A broad spectrum of NGOs are helping us develop and understand how we can build a mechanism and a standard which allows verification of continuous improvement," comments Dr Ghumra. To this effect, BRE is continually working to distinguish between organisations which can provide demonstrable evidence that they recognise these challenges and galvanise influential stakeholders to support the development of standards and services.
"These developments will help give the group a platform to understand how companies can improve their operations over time and adapt their supply chain processes within the next 5-10 years." This collaboration has also enabled BRE to build a verification process, allowing organisations to be confidentially profiled and routinely provide evidence highlighting continual work to address these areas. "The business itself may focus on other areas and grow other markets, so the risk profile of that organisation will be forever changing and become increasingly dynamic." With such increased focus, new ISO standards will also be established in the next few years surrounding traceability of products and the chain of custody.
Remaining agile in order to evolve and tackle challenges within supply chain, responsible sourcing and modern slavery remains key. Companies such as Wilmott Dixon have expressed an interest in adopting BRE's standards forward, but Dr Ghumra is only too aware that such developments could create conflict between companies, but states: "We're not trying to make one company look bad, what we're trying to do is form a coalition and group of organisations that want to demonstrably show commitment to ethical labour sourcing."
Enhanced collaboration
By working in partnership with the Construction, Industry, Research and Information Association (CIRIA) BRE has launched a new handbook aimed at procurement professionals in supply chain management and has been funded by 27 stakeholders. In addition, the development of the Action Programme for Responsible Sourcing (APRES) Eight Pathways Model, established in collaboration with Loughborough University, has become an effective network, with over 350 active organisations across the supply chain division. Originally a public-funded network grant, APRES has become fully self-sustaining and is a community where industry led figures, such as Lend Lease, work alongside the academic community to provide best practice, research and sharing of knowledge within eight key areas:
1. Organisation strategy and policy
2. Management systems
3. Assurance: compliance, auditing and reporting
4. Procurement and SCM
5. Financial management
6. HR, recruitment, training and development
7. Comms and PR
8. Innovation and continuous improvement
The group highlights a commitment within construction to effectively tackle modern slavery via supply chain management. "We want more businesses and organisations to be engaged with responsible sourcing," explained Professor Jacquie Glass. The duo has also built e-learning services, which companies can complete in 15 minutes and is freely accessible to all. 
Increasing awareness of modern slavery within supply chain operations is not a subject which will be solved overnight, yet it is one in which is garnering increased support and collaboration worldwide within the construction and building industry. With increased data, information that makes sense, and increased knowledge about the supply chain, "it is not a quick fix – but a good start!" concludes Dr Ghumra.