Bentley Systems: the rise of the digital twins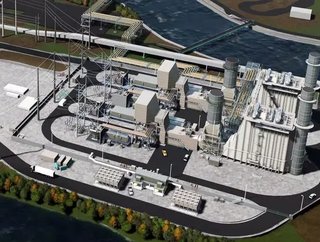 Bentley Systems' mission is to provide innovative software and services for designing, building, and operating the world's infrastructure. The compa...
Bentley Systems' mission is to provide innovative software and services for designing, building, and operating the world's infrastructure. The company was founded in 1984, which was a pivotal time in computing, where we went from mainframes -one computer for many, many people - to desktops where there is one computer for every user. Bentley Founder and Chief Technology Officer, Keith Bentley recognized the significance of this technology trend and saw the opportunity to move engineering software from a mainframe-driven model to a desktop model, which was extremely successful. Bentley now has 3,500 colleagues, in 50 countries. 
One of the things that keeps the company moving forward is a culture that is supportive of trying new things, and I'm particularly energized by some of our current initiatives, which are aligning with another pivotal point in computing technology - the widespread adoption of cloud computing. This latest shift is characterized by a framework that leverages many computers for each person. Everybody's got a mobile phone, a laptop, and a desktop - and web access to their information is expected everywhere. 
Bentley has completely embraced this new reality with our iTwin Services, an initiative that was announced at the Year in Infrastructure 2018 Conference, in London last October. iTwin Services brings together concepts that Bentley has been nurturing in recent years, including iModelHub, introduced in 2017. iModelHub is a cloud service that enables the alignment, accountability, and accessibility of infrastructure digital twins, and it is a core part of Bentley's iTwin Services. A digital twin is a digital representation of a physical asset. It might be a process, people, systems, devices, a building, a railway, and so on. It's a digital representation that provides better quality of data, and better data management.Ultimately, it's how we, as an industry, can get beyond BIM and create the future of infrastructure. Digital twins will help create safer infrastructure by enabling better awareness throughout the operations and maintenance of infrastructure along with the integration of IoT devices such as sensors and cameras. 
Back in October 2018, during Bentley's Year in Infrastructure Conference, Keith Bentley announced that as part of driving Bentley's mission, Bentley is partnering with Hack Partners, a company that creates innovation movements, in their new InfraHack initiative. InfraHack is driving innovation in the infrastructure sector through prototyping sprints and product accelerators. A 72-hour InfraHack hackathon to jump-start the innovation, was held in May and sponsored by other industry heavyweights including the National Infrastructure Commission, Mott MacDonald, Fujitsu, KPMG, and the Centre for Digital Built Britain. InfraHack brings together the entirety of the infrastructure industry from technology providers and engineering consultancies, to government bodies and infrastructure operators, bringing the industry supply chain and the infrastructure owner-operators together with grassroots innovators in a way that no other initiative does. Bentley provided access to its iModelHub for the participants to examine infrastructure data and workflows at the InfraHack hackathon, which helped accelerate their exploration of industry data, putting Bentley at the forefront of innovation in the construction industry. 
River Tamoor Baig, Founder and CEO of Hack Partners, said, "Bentley is one of the biggest enablers of infrastructure development and enhancement, globally. In my opinion, they're one of most critical companies that the wider public hasn't heard of. It was a no-brainer to collaborate with them on InfraHack given the services that the Bentley Systems suite offers. It's clear to us that Bentley has a very forward-thinking innovation-driven mindset, which aligns well with Hack Partners and the InfraHack initiative. Together, I believe that we are going to make our hackathon produce outcomes for the industry that reach new heights."
Read the latest issue of Construction Global here
I recently took part in a Hack Partners Innovation in Industry podcast where I noted that, "by participating in InfraHack, it gives us an opportunity to create a deeper connection with the tech industry at large, a deeper connection with young people – inspire them and see what they can do with this very open, powerful, and easy-to-get-started-with technology." During the podcast with River Tamoor Baig, I got to discuss the details of Bentley's development of the iModelHub and the fantastic benefits it brings to the infrastructure industry, as well as detailing Bentley's capabilities in digital twins.
Infrastructure projects and assets contain vast amounts of information that come from many different applications, and this data is typically siloed. Digital twins, created with iModelHub, can incorporate all the engineering information generated during the lifecycle of an infrastructure asset. iModelHub aligns the disparate digital components created by different applications while maintaining an extensive change ledger. Another exciting dimension of this is that there is an open-source, JavaScript library, called iModelJS for accessing and leveraging the data in iModelHub. This library will open the door for anyone to build services or applications that leverage the power of the digital twin.
The best part is that the framework is not disruptive to current engineering workflows. Engineers and designers can continue to use the tools they want, and their application-based data can be incorporated into a singular model along with other types of data, such as reality models captured by drones. You can imagine being able to achieve so many new types of insights, by leveraging all this normalised data - through dashboards, artificial intelligence, and automation.
When you consider all the parties working on a project, you also need to think about accountability. We're tracking all the changes—everything that happens—throughout a project or throughout an entire asset lifecycle and maintaining it for as long as is needed. We like to draw an analogy to a bank account. Imagine you logged into your bank account and all you had was the balance. You had no clue how you got to that balance. Could you possibly trust it? iModelHub has a change ledger – a timeline of change that captures everything. You can roll it back in time to see how you got to where you are, and you'll be able to roll it forward in time with our recent SYNCHRO acquisition. Through 4D plans and schedules, you can roll forward into what you're planning to do as well, which is amazing. 
Ultimately, digital twins are going to transform the design and management of infrastructureand enable us to achieve more sustainable development for generations. That's the vision for digital twins. The greater the accessibility of information, and the more open the platform, then the greater the opportunity for information to be re-used. This is digital transformation – this is what we are hearing everywhere right now. It's about the reuse of information. It's about having a singular piece of information such as a digital component that is accessible for many different workflows and different purposes. You're not going to achieve that result without an open ecosystem. There are a lot of start-ups today. But, very often, they focus on a niche, and it's hard for them to interoperate and play in the larger system. This new framework for infrastructure digital twins is an exciting opportunity for everyone to participate.