Briq raises US$30mn in funding led by Tiger Global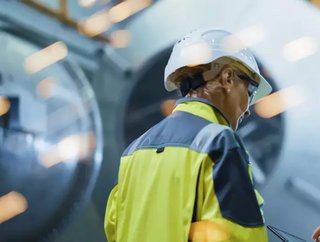 Briq's US$30mn Series B funding, which is led by Tiger Global Management, is one of the largest in construction technology history
Briq, a corporate performance management platform for the construction financial sector, has announced it has raised US$30mn in Series B funding, one of the largest fundraises in the history of construction technology. The funding was led by the American investment firm, Tiger Global Management.
According to Briq, this brings the company's total amount raised to US$43mn since it was founded in January 2018. Other organisations that helped Briq achieve the goal were existing backers Eniac Ventures and Blackhorn Ventures. 
As a construction finance organisation, Briq claims it has also developed a technology that allows it to "extract and manipulate financial data without the use of APIs". The business creates models indicating the cost of projects and manages a construction volume of around US$30bn. 
Briq offers two products to its customer base. These are their Corporate Performance Management Platform (CPM) which analyses and models financial outcomes and targets, and BriqCash. 
Briq's company strategy is showing signs of success, with the Average Rate of Return (ARR) rising by as much as 200%. 
What is "BriqCash" and what is it used for? 
Announced earlier this year, "BriqCash" is a construction payments and rewards platform that helps contractors manage their expenses and cash. It gives them the ability to automate invoice processing, manage vendors, make direct payments, and control expense at a cost-code level. 
Briq claims that it also provides debit cards for construction companies that workers can reload every pay cycle, resulting in an efficient cost allocation solution for project expenses and one-off payments. 
What are Application Programming Interfaces (APIs)?
An Application Programming Interface (API) is a programme that allows two applications to communicate with each other. When using an application on a device, it connects to the internet and then sends data to a server. Once received, the server then interprets the data, performs the required actions, and sends it back to the device. The application then analyses this data and presents the user with readable information. 
There are three main types of API: open, partner, and internal. Open APIs are publicly available to developers and have minimally restricted access. Partner APIs are operated by strategic business partners, and internal APIs are the most restricted and private. They are hidden from external users only being exposed by internal systems.