Drones – keeping construction projects on time and under budget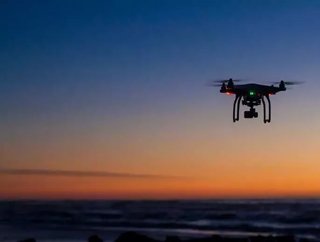 Research conducted by Dodge Data & Analytics and McKinsey & Company recently identified keeping a project on schedule and cost control as the tw...
Research conducted by Dodge Data & Analytics and McKinsey & Company recently identified keeping a project on schedule and cost control as the two most highly valued performance metrics for owners in construction. However, the same data reveals 53% of typical construction projects are completed behind schedule and 66% are completed over budget.

With dismal numbers like that, it's no surprise to see drones becoming a day-to-day tool on construction sites of all sizes.

Before drones, documenting site progress was a challenge, requiring paper-based tracking, or by manned aircraft photography – both inaccurate and expensive. This made it difficult for construction companies to detect issues early, communicate them to stakeholders and implement necessary adjustments to keep on schedule.

While drones are new to construction, they have come a long way in a short time. Just four years ago, companies had to dish out thousands of dollars and endure a multi-month process to get a surveyor the authorisation to fly a drone. Today, certifying a surveyor simply requires passing a 20-minute written test, which can be completed at any of the approx. 200 test centres around the United States. In the same timeframe, the price of drones have decreased by nearly 90% making them a cost-effective solutions. Today's average drone used on the job site costs around $1,500. 

By easily documenting the progress of a project, producing dynamic visuals, and streamlining communication and collaboration, drones are able to improve the overall efficiency of construction projects.

Monitoring site progress

Daily site documentation allows managers to determine if contractors are hitting their targets and, if they aren't, to make whatever modifications are needed to get a project back on track. The real-time photo delivery capabilities of drones not only speed up this process, but also potentially cut weeks off of a project timeline.

In order to properly monitor a job's progress, photographs need to be taken on a weekly basis in order to inform reports of the progress that has been made. Drones allow surveyors to plan automated flights from their devices, ensuring that all visual documentation is consistent – same angles, same altitudes, etc. – throughout the life cycle of a project with the push of a button.

Moving forward, drones will be able to monitor the state of things on an even more microscopic scale. Instead of having surveyors walking sites daily with clickers to track the progress of contractors on thousands of details – how many pillars have been drilled? How many of these have been filled with cement? – drones will be able to use machine learning to identify each of these individual data points and count them automatically. This will help maintain accountability and preserve contractor relationships.

Construction teams can also expect drones to soon be capable of delivering pre-scheduled site safety checks and stockpile analysis reports on a daily basis.

Dynamic visuals

Drones can quickly capture aerial imagery of a site that can be stitched together to produce HD maps and 3D models. Being able to fly so close to a site, drones are able to get down to about half-of-a-centimetre-per-pixel resolution, allowing surveyors to easily spot problem like cracks and damaged shingles, even in hard-to-reach places.

The rollout of thermal imaging has also been extremely helpful in identifying structural issues, especially for roof inspections of buildings and massive commercial complexes. These images provide heat signatures that easily show where air conditioners are malfunctioning, where there's water damage, where solar panels are dirty, and so on. This makes it a much safer process for inspectors, who are otherwise forced to scale tall buildings to check for the smallest issues that can compromise infrastructure.

Streamlining communication and collaboration

Drones simplify communication and information sharing, both internally and externally.

After completing aerial photo flights, they are able to produce progress reports immediately, delivering up-to-date, easily digestible visual data. These reports can then be sent directly to headquarters, keeping higher-ups up-to-speed on the progress of a project. By bringing the site back to the office, contractors can easily reference annotated maps and other data to more effectively address current site issues during meetings.

In the field, any design changes that often take weeks of back and forth can be implemented in the moment. Cloud-based software preserves all records in one easy-to-access location, making it easy to distribute information across teams. Further, creating a complete, visual record of a site's progress allows project managers and engineers to explore trends that can inform future jobs.

With over half of construction projects failing to hit their deadlines and financial targets, it's crucial that companies look to new technologies for a solution to this trend. With drones, companies open up the potential to complete ahead of schedule and under budget.