Global Network launches "call for knowledge" on BIM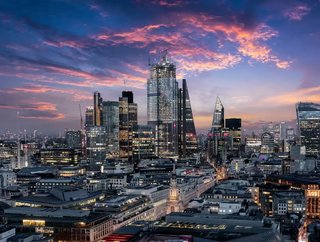 The Global BIM Network is looking to gather experiences of using Building Information Modelling in the public sector via a "call for knowledge"
The Global BIM Network is calling for public sector organisations' experiences of using Building Information Modelling as it seeks to support UK government investment in building innovations.
As part of the "call for knowledge", the Global BIM Network is asking public sector organisations worldwide to share their experiences of using BIM technology for the company's "Information Collection", a public access repository for professionals in the public sector. 
The Global BIM Network's Information Collection 
The collection is centered around people looking for guidance, tools, and evidence related to the introduction of built environment information management into policy and project delivery. The Global BIM Network's other curated collections aim to showcase built environment innovation and initiatives enhancing global digital transformation. Its aim is to share the best practices and resources of national strategies contributing to the digitalisation of the built environment. 
Adam Matthews, Chair of the Global BIM Network, said: "There is wide recognition that digital transformation is a critical enabler for the public sector which manages public expenditure on community services, utilities, and infrastructure. Enabling international collaboration between stakeholders driving national digital strategies accelerates progress, avoids duplication of efforts, and fosters common standards and policies to increase shared global benefits. The aim of the call for knowledge is to gather information from across the world to build a credible, diverse, legitimate knowledge base that is open and useful to all.
The Global BIM Network and its "call for knowledge"
"Responding to our call for knowledge and being part of the public sector network community is an opportunity to co-develop guidance and tools, collaborate across borders, learn from each other, and create new opportunities as part of a national digital strategy that drives collective and sustainable economic growth that serves the public good."
Launched at an online summit in March this year, the Global BIM Network aims to provide a forum for policymakers, infrastructure investors, and public procurers as a way of encouraging a more productive and collaborative global digital built environment. 
The Global BIM Network's current members include representatives from government ministries and agencies such as economy, finance, construction, as well as the United Nations Office for Project Services, Inter-American Development Bank, and Asia Development Bank.