How intelligent transport systems could impact construction companies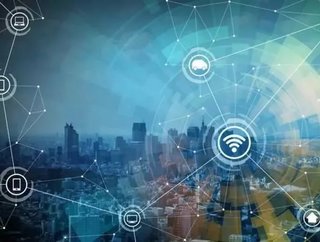 As our cities roads become increasingly crowded, congested and polluted, there will be a growing need to improve our urban mobility. Self-diving cars ha...
As our cities' roads become increasingly crowded, congested and polluted, there will be a growing need to improve our urban mobility. Self-diving cars have been hailed as a possible solution and while experts have claimed they will not fully take hold until 2050, autonomous vehicles have been tested successfully around the world, most recently on home soil in Milton Keynes.
Driverless cars could be on our roads sooner than we think, but for them to be truly functional, they need to be able to communicate with surrounding vehicles, as well as more extensively with city infrastructures and systems. The problem is that much our built environment has been designed for traditional modes of transport and we will need to upgrade our infrastructures swiftly.
Key to this is the rise of intelligent transportation systems (ITS), where we create digital highways that enable an ever-expanding ecosystem of smart transportation schemes. More and more sensors will need to be embedded into new and existing roadways, buildings, posts and signs that continuously gather data from passing vehicles. Throughout the drive, the car and other connected vehicles on the road will need to be able to communicate with each other and the infrastructure seamlessly.
For ITS to be successfully implemented and to become a reality, city planners will need to work with construction companies to upgrade their urban infrastructures to incorporate sensors and IoT devices. This also includes, for example, syncing up with car manufacturers to ensure the technologies embedded in vehicles and infrastructures communicate with each other to benefit all.
Beyond sensors and IoT, tapping into and contributing to the ITS ecosystem requires a flexible IT and data infrastructure that supports integration with third-party data sources, agile development and rapid service deployment. Thereby, construction companies can use solid analytics and device visualisations to help see patterns and create insightful solutions that contribute to more intelligently operated cities and communities.
For example, ITS could create intelligent energy management platforms for buildings and cities through insights gleaned from traffic data. ITS could also help firms identify the next 'upcoming' areas for retail or housing development based on spikes in traffic around more frequented and popular areas; potentially opening new streams of revenues for companies.
Moreover, when autonomous vehicles are fully driving on our roads, which will likely be a reality in the next few years, there will be less need to incorporate huge parking spaces into designs of train stations or shopping centres, for example. This means, there will also be scope to develop the redundant areas into valuable infrastructure, such as more affordable housing in ever growing cities The regeneration of parking spaces is something which over the coming decades will need to be incorporated into construction companies' strategies.
While driverless cars and intelligent transportation systems may still be ramping up in momentum, they will dramatically affect the way we design and build our city and urban infrastructures in the future. Construction companies need to harness the right technology now to ensure they are open to the opportunities that lie ahead and make sure they are collaborating with other stakeholders such city planners and car manufacturers.
Follow @ConstructionGL
Read the December 2016 issue of Construction Global magazine