How Zutec managed the handover of Europe's largest mall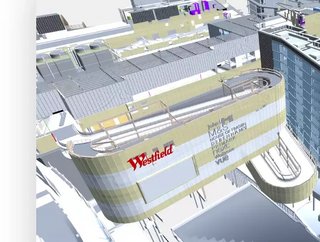 Zutec reflects on a decade-plus relationship with Westfield shopping mall and how it established itself as a 'single source of truth'
In 2008, the world faced one of the greatest economic crises in modern history. Many businesses suffered, and the high street appeared to become a thing of the past. However, against all odds, amidst a fast-deteriorating retail landscape, one company was able to complete the construction of a mall visited by over two million shoppers in its first three weeks of opening.
Westfield Group's Westfield Shopping Mall, in White City, West London, became the largest covered shopping development in London in October that year. It began with a retail floor area of 1.6m sq ft, and with additional investment and expansion, by 2018 it became the largest shopping centre in Europe, with an area of 2.6m sq ft.
To ensure the mall was completed on time despite the poor economic climate, commercial real estate company, Unibail-Rodamco-Westfield, sought the aid of cloud-based software platform, Zutec, for Phases 1 and 2 of the project from 2007 until present. Unibail-Rodamco-Westfield was formed in 2018 when Unibail-Rodamco SE, a European company, acquired Australian shopping centre operator Westfield Corporation, and has the largest development pipeline in the industry.
Phase 1
In 2007, Westfield Design & Construction (now part of Unibail-Rodamco-Westfield) procured Zutec to manage the handover and completion process for the first phase of the shopping centre. When the mall opened the following year, the platform became a powerful tool for the management team, who used it to access interactive and digital operations and maintenance manuals, continuously upload retail fit-out information onto the platform, and update both capital and minor works to maintain a Source of Truth for the entire facility.
Phase 2
From 2017 onwards, Westfield D&C once again procured Zutec for the handover and BIM data management and integration of Westfield London's £600 million Phase 2 retail extension, as well as the URW UK Head Office Building and Newall Court.
Early engagement with Westfield's management team, via workshop sessions held with key management personnel, was crucial to success during the implementation of the software for this phase of the project, which included adding 740,000 sq. ft. of retail space.
During this time, Zutec evolved from an interactive folder structure for the capturing of handover information, to a 3D Model Management and Visualisation Solution, and repository for all BIM attributes linked to Asset Registers and Manuals/Documents.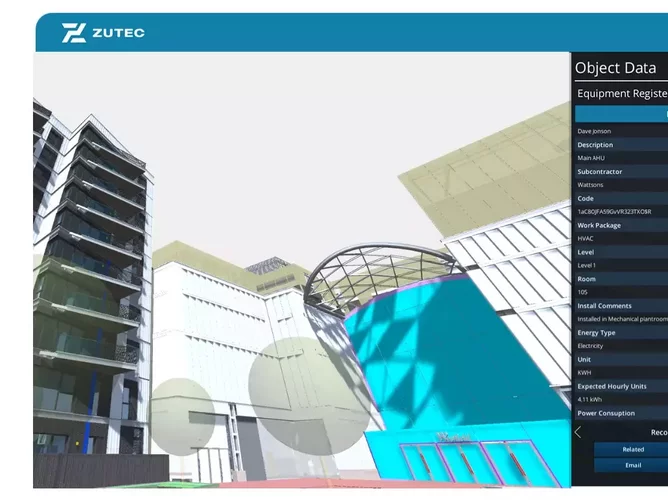 Benefits
The project was a success due to the multitude of benefits Zutec provides its customers. The platform, which is used for all project data to be defined, captured and managed throughout the entire lifecycle of a project, allowed Westfield quicker access to information, enhanced knowledge of built assets, a reduction in existing condition surveys and a faster reaction time in emergencies.
Zutec continues to be utilised as a single source of truth, where the as-built records, changes and modifications which take place throughout the facility's life cycle continue to be updated and maintained.
Zutec's Global Head of Digitalisation, Tom Boland, said: "This project has been one of our greatest achievements, and we are proud to have been involved from the very beginning. It's thanks to the hard work and dedication on both sides that Westfield was able to open its doors on time and achieve the level of success that it has experienced to this day. We hope to continue this more than 10-year-long partnership with Unibail-Rodamco-Westfield and collaborate on equally groundbreaking projects in the coming years."
Earlier this year, Unibail-Rodamco-Westfield was recognised by CDP (Carbon Disclosure Project) for its work engaging with suppliers to tackle climate change, raising the level of climate ambition across its value chain. The group ranks among the top 7% over 8,000 companies assessed for supplier engagement on climate change.
The group plans to halve its carbon emissions across its value chain by 2030 and is targeting a 35% cut in the intensity of emissions from sustainable construction by 2030.