Innovation 2050: 10 predictions for the future of the construction industry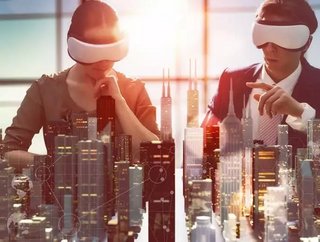 The construction industry will be taken over by robots. Not completely, but more and more construction sites will become human-free. That's the messa...
The construction industry will be taken over by robots. Not completely, but more and more construction sites will become human-free.
That's the message from Balfour Beatty in its latest report, Innovation 2050.
Here, we take a look at the 10 predictions for the construction industry of 2050.
It may seem far away, but with the incredible advances in technology, 2050 seems just around the corner.
The industry will become increasingly focused on innovation and both contractors and customers will become less risk-avers
The shape and offer of the infrastructure industry will change significantly, with new business models, products and services.
Infrastructure will move on from concrete and steel to include new materials
New jobs and industries will be created – and some will disappear, especially low or zero skill roles and those relying repetition of tasks.
Thinking only about design and construction will become an outdated concept as infrastructure becomes multi-functional.
Robots will become more prevalent in construction
Construction will get faster, using 3D and 4D printing, and self-transforming objects which self-assemble.
New, disruptive ideas will emerge, for making mass transit faster, safer and less damaging to the environment.
We will increasingly use more wearable technology such as exoskeletons.
Direct neutral control over devices and vehicles will be accessible to the industry
How is the construction industry already utilising VR?
In the UK, NBBJ in London is already using VR for stakeholder consultation on projects, speeding up both design and decision-making processes significantly.
NBBJ's partnership with start-up Visual Vocal is a breakthrough virtual reality (VR) productivity platform. The tool allows distributed project stakeholders to immerse themselves into unbuilt environments and provide instantaneous feedback to inform a collaborative design process. Currently, distributed teams design buildings using 3D modeling software.
 But when it comes time to share those designs with clients, traditional communication methods such as email often result in time-consuming and inconclusive rounds of feedback. By combining VR with mobile and cloud-based communications platforms, Visual Vocal transform workflow communication and timeframe. In addition to visualization, the tool allows project teams to vote and comment on design choices, which then enables architects to consolidate feedback to make design decisions faster.
 Visual Vocal is live on projects in the UK and the US, including the new Henry Royce Institute in Manchester.
 David Lewis, Partner at NBBJ in London said:
"As the design of the Sir Henry Royce Institute in Manchester continues to develop, we are experiencing the benefits of Visual Vocal in terms of how it lets us solicit input from the building's end users. The project will bring nine university and institutional stakeholders and a number of lab typologies under one roof to support advanced materials research, and at this stage of the project meaningful decision-making is crucial. Visual Vocal's interface is simple and portable – all users need is a smartphone, the app and a set of inexpensive viewers that snap onto the phone –  and yet the feedback is fast, productive, collaborative and enjoyable."