Interview: Techrete, precast concrete and award-winning builds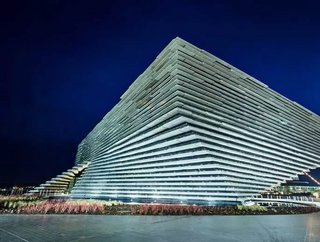 Utilising precast concrete with twin-walled construction developments, timber frame and a mix of traditional approaches, off-site construction offers a...
Utilising precast concrete with twin-walled construction developments, timber frame and a mix of traditional approaches, off-site construction offers a viable housing capacity solution for countries like the UK.
Experts believe we won't hit the current targets to beat the shortage using traditional methods alone. In the shadow of Brexit, given the kind of constraints that are anticipated in terms of labour and movement of labour – and London and the South East's dependency on the EU27 to supply it – the UK housebuilding model is very much dependent on a flexible workforce and so, without that improving, other methods are needed.
Irish companies like Techrete are focused on the potential for off-site in residential, part of a growing trend for firms from the emerald isle showcasing international capability in aiding the development of pharmaceutical facilities, data centres, retail outlets, industrial manufacturing centres and iconic public buildings. The complexity of this productivity is helped by digital tools and off-site solutions, making these companies competitive in markets around Northern Europe and across the Nordics.
Founded in 1985, Techrete expanded through acquiring and developing the crafts and skills of long-established precasting companies such as Roecrete in Ireland, and Empire Stone and Luda Products in the UK. In 1995, it developed a UK manufacturing base in north Lincolnshire (which saw capacity increase by 20% in 2016) and, in 1999, a new drawing office was opened in Leicester, supplementing design work undertaken in Dublin. It is the largest company to design, manufacture and supply architectural precast cladding to the UK and Irish construction markets, offering a complete precast solution through to installation. It is known for its forward-thinking approach towards sustainability – recognised by the Green Manufacturer award at the industry's 2018 Green Awards.
READ THE FULL MAY EDITION OF CONSTRUCTION GLOBAL HERE
"We specialise in architectural precast cladding," confirms Techrete's Managing Director Liam Aylward, whose company's turnover is more than double that of its closest competitor. He believes the reason for that is a combination of excellence in engineering design and the quality Techrete assures. "Concrete is more than just a commodity to us," he says proudly. "We offer a range of finishes with consistency in colours and are one of very few manufacturers capable of providing this reliability to the market, particularly serving London's construction projects. Our highly skilled team includes chartered engineers, draught designers, surveyors, contract managers and site erectors, combined with excellent production facilities to ensure the production of architectural precast cladding at its best."
This commitment to quality begins off-site at the design stage, explains Techrete's Sales Director Jose Manuel Sanchez Casado: "Everything we do now is designed in 3D. We've invested heavily in technology and training to allow us to deliver more complicated designs. We've come a long way from the trial and error of what was basically handmade. Our work for John Lewis highlights the complexity of what we can achieve utilising 3D design. This combines technology of finish – with polish and acidisation – with the structural performance of rhomboidal panels. It's our philosophy to unite our engineering team with the client's architects and contractors early in the design process to aim for optimum efficiency and allow time to develop mock ups throughout the R&D process. This allows us to experiment with different mixes to deliver the desired finish for the client."
It's a finish that is award-winning. British Precast awarded architects ACME the 2017 Creativity in Concrete prize for Victoria Gate in Leeds, where ACME designed two buildings for a project, which included Techrete's designed, manufactured and installed façade for the John Lewis department store featuring polished and acid etched reconstituted stone. Opening its doors to the public in October 2016, Victoria Gate is now home to the John Lewis flagship store. The arcade's design allows light to flood in from above while externally – the intricate grid façade draws on the city's rich textile legacy for inspiration and the colour of the Techrete reconstituted concrete cladding compliments the surrounding buildings. "The Techrete team are proud to have been part of this project to push the limits of precast concrete engineering and help prove that visions can become a reality," says Aylward of his firm's collaboration with main contractor Sir Robert McAlpine.
Elsewhere, Techrete worked on the City of Glasgow College City Campus (completed in 2016) which won the RIBA Sterling Prize and was also shortlisted for a number of concrete precast awards. "Techrete are so proud to have been involved in the design, manufacture and installation of the facade on this building," adds Sanchez Casado. "Civic Trust commendations are awarded for projects that make a significant contribution to the quality and appearance of the built environment. Commendation level schemes demonstrate a good standard of architecture or design, whilst being sustainable, accessible and providing a positive civic contribution."
Aylward explains that Techrete is aiming to continue making an impact in the market with its architectural specialism on projects like the V&A Museum in Dundee (highly commended at the 2017 Concrete Society Awards) which will be open to the public in September this year. "It's like a ship on the water with a very low shell that was built from the sea," he says. "We were involved in the project for almost four years throughout the design stage. It's a long process made easier working off-site, which allows us to experiment with materials and the dimensions of the panels to plan how best to install them on the building."
Enterprise Ireland is a government organisation working in partnership with enterprises like Techcrete to help them grow into world markets. It's Senior Market Advisor John Hunt believes off-site offers the key to unlocking a capacity solution. "We're seeing off-site solutions being adopted by new entrants into the market – particularly with build to rent projects," he tells Construction Global. "Developers with new capital are coming into the market developing homes and they've had to look beyond the existing supply chains at more productive, cost certain methods of delivering homes. There are newcomers in the space embracing more productive ways of delivering who are less reliant on the ebbs and flows of labour. We've seen that in the growth of light gauge steel construction – companies in that space are experiencing record levels of demand. On the façade side, the likes of Techrete are showing a healthy appetite for exploring new ways of delivering capacity to residential."
"We're able to bring our expertise with this off-site solution to the standard precast market and combine architectural work with projects in the affordable residential homes space in the London area and the North of England," confirms Sanchez Casado. "We work alongside some of the main contractors in the affordable homes market. In the last few years we've seen market demand rise along with labour costs, so we're seeing more contractors want to work with us from an early stage for a pre-industrialised type of construction to leverage the cost and time benefits of off-site. It also offers a huge quality advantage combined with enhancing health and safety by reducing congestion on site. If you look at one of our projects in Wembley, by utilising our off-site solution, we used 10 times less labour than you would typically need to install 60 sqm of brick cladding with a team of bricklayers on site. These are laid to panels in our factory and thus reduce risk on site."
Aylward highlights the challenge for Techrete of striking a balance between the architectural innovations that push the company forward with meeting the needs of the market for capacity in residential projects like Wembley. "Projects such as the Dundee V&A are high risk and not necessarily profitable without a lot of preparation. When you're doing something new, things can go wrong but we're always up for the challenge. When we take on a new project we fall in love with a design and commit to making a difference in the market with each new commission."
With Brexit on the horizon some have a pessimistic view of the market but Techrete has been very surprised because the reaction it has seen is positive. "We're now booking work two years ahead of schedule which we've not done before," says Sanchez Casado. "And, with facilities and factories in both England and Ireland, Techrete is well placed to mitigate against currency risk."
Looking to the future, Techrete is planning to continue its work on prestigious ground-breaking projects to win new business and further develop off-site solutions for the market. "Anyone can put one brick on top of the other," says Aylward. "But there are very few who can achieve the results we have shown with Victoria Gate. We're proud that architects and designers come to us for our proven off-site expertise and we hope to continue developing those relationships across the industry."