JCB Net-Zero Hydrogen Fuelled Combustion Engine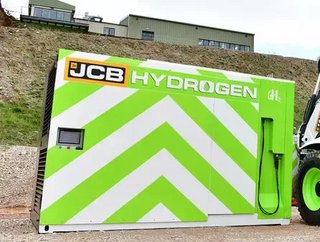 JCB recently announced its newly developed hydrogen-fuelled engine, which could compete with battery-electric and hydrogen fuel cells
JCB plant machinery has truly begun its journey in sustainability. In April, the company announced its change over to a hybrid car fleet; it also won an award recently for its green credentials in relation to its electric Teletruk. Now a new development in plant machinery has been announced by the company, a hydrogen-fuelled combustion engine. 
The heavy machinery producer recently announced an engine that produces zero carbon emissions through its use of hydrogen as fuel. The UK company believes the development will contribute to the UK government's commitment to net-zero emissions. 
The engine resembles the JCB Dieselmax 448 four-cylinder engine, with some hardware modifications that allow it to run without producing emissions. JCB claims the engine is cheaper than battery and hydrogen fuel cell options but has the same environmental benefits. The company originally developed the engine for application in its highway machines, and the initial trials were carried out in excavator models for good measure - as excavators apply greater pressure to engines than other vehicles. Following the success of these trials, company engineers believe there are more potential applications for the engine in a wide range of vehicles.
The specialist research team for the development of this engine was set up by Chairman of JCB, Lord Anthony Bamford, in July last year, at its Derbyshire R&D centre. This resulted from the growing concern about the loss of piston engines due to environmental issues as well as the lack of infrastructure and expertise. Bamford said, "We're not arguing for diesel [anymore]; that horse has bolted. Zero carbon emissions must be the target, but we don't believe that batteries and fuel cells are the only solutions."
How does it work?
JCB has developed the engine with the performance of existing machines in mind. The prototype features a newly developed induction system offering lowered compression, new pistons, high-pressure common-rail fuelling and port injection. Other than puffs of steam upon starting the engine, it produces unmeasurable levels of impacts. The 'raw' exhaust from the experimental hydrogen engine contains less nitrogen oxide than a diesel, cutting pollutants by 98%. 
Following previous success with net-zero energy sources for their machines, JCB is confident it will be a successful progression from its previous projects. The company has already launched a range of battery-electric diggers and has prototyped the use of hydrogen fuel cells in 20-tonne excavators. Innovation chief Tim Burnhope has expressed his confidence in the company's ability to bring the hydrogen-fuelled combustion engine to production.
What is next for JCB?
The company is now focusing on production; however, it believes there is room for additional developments in the net-zero field. "Our view is that there must be an opportunity here for people making traditional engines to move to zero CO2 as quickly as possible, using mature technology and an existing supply base," says Burnhope.