LaborChart: Schedule, forecast, communicate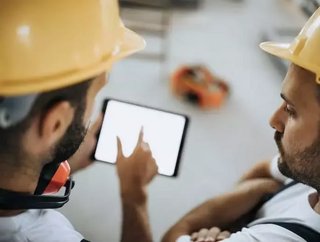 We explore LaborChart, an innovative tool that organises your workforce into one secure platform About LaborChart Built by a former electrical contrac...
We explore LaborChart, an innovative tool that organises your workforce into one secure platform
About LaborChart
Built by a former electrical contractor, LaborChart was created to fill in a recognised need in the construction industry - an easier, more efficient way to manage workforce operations. 
Upon building the platform, LaborChart took wide-used workforce solutions in the form of spreadsheets, whiteboards and databases and combined them together to create a comprehensive solution with a clean and simple user interface.
Founded in 2014, Ben Schultz began building the project with CTO Hunter Browning. Since then, it has quickly become a 'go-to' worldwide solution used by thousands of contractors
What does it offer?
LaborChart provides one central location to house all of your company's most important data and details in a real-time format. Instead of using traditional spreadsheet tools, LaborChart sets itself apart with an all-in-one solution that promotes efficiency and simplicity. 
With LaborChart, long meetings can be minimized or even eliminated thanks to the many features on offer which can enable you to keep track of your workforce. The platform has the potential to put an end to long phone calls and time spent searching for people or data.
The platform gives you the power to ensure a balanced workload for labour workers so you can forecast labour months or even years ahead of time. It can help save companies time whilst helping staff understand projects and resources better, all whilst streamlining job duties.
Features
The messages and alerts function gives you the ability to look at your inbox, activity, reports, workers and so much more. From the main screen, you're also able to quickly view current projects, activity and change a large range of settings.
Using the staff list feature, you're able to view the entire workforce whilst giving you access to the messaging function. It's very easy to send messages to all workers using this tool, which enables much-improved communication. These messages can be drafted, posted immediately or scheduled for a later date if needed.
There are several other features within the platform which can help save time. Balancing your workload to contain operational efficiency and costs is one of LaborChart's top priorities, in addition to minimizing labour costs. It even has features that can help you make cost-effective decisions with innovative spreadsheet tools. Learn more about the features of LaborChart here.
The platform also offers a number of comprehensive options which enable you to connect LaborChart to a variety of other platforms. This includes keeping accounts synced and connected to other data sources which ensures data accuracy whilst eliminated duplicate entry.
Visit LaborChart's website here to learn more about the platform. Like the sound of it? You can request a demo here!
IMAGE CREDIT: laborchart.com

For more of the latest news and insights in the world of construction, check out our latest magazines and follow us on LinkedIn and Twitter.