P&S Intelligence: APAC "fastest-growing" 3D printing region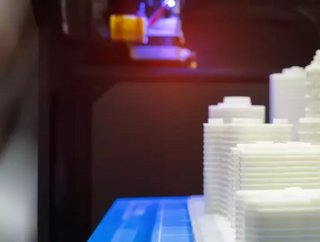 A report by P&S Intelligence has found that the Asia Pacific region is expected to become the fast-growing market for 3D printing
The Asia Pacific (APAC) region is expected to become the fastest-growing market for 3D printing in construction, according to a report by P&S Intelligence. The research found that this is primarily due to an increase in construction companies using the technology in their projects. 
In addition, the report revealed that the region is rapidly becoming a global manufacturing hub due to the construction of numerous industrial and residential buildings, which is massively boosting the popularity of 3D printing technology. The research also identified Japan and China as the two major countries that are increasingly adopting 3D printing. 
The global 3d printing construction market and COVID-19
Other findings included a surge in the value of the global 3D printing construction market which last year generated US$15mn in revenue. Following the outbreak of the COVID-19 pandemic, the governments of many countries imposed lockdowns and social distancing protocols to mitigate the spread of the virus. This resulted in the closing down of 3D printing construction material manufacturing facilities and construction sites and disrupted supply chains. 
As a result, the market suffered heavily in the short term and caused a sharp fall in the market growth rate. However, as lockdowns are lifted and restrictions eased, the demand for 3D-printable construction materials has since risen again. 
The usage of 3D printing in space construction
Recently, companies involved in the space industry have been using the technology of 3D printing to manufacture space equipment, including astronaut's helmets and rocket engines. For example, Hollywood costume designer Jose Fernandez developed the SpaceX Starman helmet worn by astronauts during SpaceX Crew Dragon missions.
The Starman helmet is custom-manufactured using 3D printing technology, and it is said that the material used to make the helmet is PEKK, which has high heat and chemical resistance capabilities and can cope with large mechanical loads. 
Rocket manufacturer RocketLab also used 3D printing to construct a rocket engine. Peter Beck, Founder of Rocket Lab, a leading pioneer in commercial satellite launches, has said that 3D printing is a "technology that has been revolutionary in space propulsion." First tested in 2016, the Rutherford rocket engine has seen over 200 different variants with its combustion chambers, propellant valves, pumps, and injectors all 3d-printed using electron-beam melting. 
It's clear that 3D printing is becoming more prominent in the construction industry, and is, in some areas, replacing traditional manufacturing methods. How long will it be before it reshapes the industry for good?