The construction industry needs a facelift
By Gill Devine, VP of Western Europe, Syncron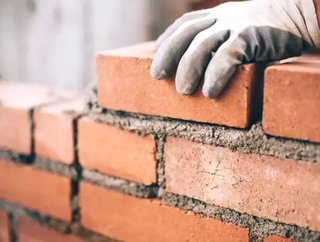 Time is money in the construction business. Any interruption – from equipment breakdowns to required maintenance – can be troublesome and costly. An...
Time is money in the construction business. Any interruption – from equipment breakdowns to required maintenance – can be troublesome and costly. And projects can take a serious hit for each day that a revenue-generating piece of machinery is out of service waiting for a replacement part.

So, those in construction and equipment rental must find new ways to optimise their businesses and avoid disruptions, especially as competition from bigger companies grow. While it can be difficult, tackling after-sales service will help make plant hire businesses more efficient.

After-sales service, the service delivered after the initial sale of a new product, is often viewed as a margin and revenue opportunity. But having a well-oiled after-sales service operation – especially for providers of construction equipment – can have a real impact on productivity and be a differentiator for brands and dealers in the space.

Below are three key after-sales service areas where construction companies and plant hirers should focus to boost efficiency, revenue, profits and customer loyalty.

Service Parts Inventory Management

Managing service parts inventory has always been challenging for manufacturers. But now – with the boom in e-commerce sales, expansion of SKUs and demand for quicker delivery from customers – inventory management is creating more headaches than ever. Yet embracing modern management solutions can help companies find inventory success.

Adopting a cloud-based service parts management solution can be a game-changer for providers of construction equipment. These solutions tie into existing ERP systems, allowing organisations to track parts and eliminate obsolete parts. They can also reduce carrying costs – an estimated 25 per cent of a company's total inventory value. Most importantly, inventory management solutions reduce downtime by ensuring that the right parts are where they need to be at the right time.

Optimise Service Parts Pricing

When it comes to increasing margins, as well as remaining competitive and profitable, pricing is one of the key levers for any company. However, many equipment rental companies continue to use Excel spreadsheets and cost-plus pricing strategies to determine service parts prices, often leaving money on the table in the process.

Pricing should not be static. Instead, it should be the result of a variety of factors, from weather to the day of the year. For example, Amazon saw a 27 per cent increase in sales in 2013 after it brought in a dynamic pricing approach. All factors need to be linked under one umbrella to adjust pricing and glean accurate, actionable data – regardless of time of day, geography or currency – to ensure a company is continuously winning the pricing game and selling goods.

Migrate to the Cloud

To compete in today's crowded construction space, companies must have a complete view of business operations. Performance information and production updates should be available to make decisions fast and easy in today's always-on business ecosystem. To make sure the best BI is available, companies need to move beyond the siloes of traditional computing and migrate to the cloud.

By the end of 2016, the public cloud market alone was worth £166 billon – and for good reason. Migrating to the cloud enables organisations to merge all their data into a single view. This is the epitome of efficiency, making pivotal insights and knowledge available from anywhere on the planet with no downtime.

Efficiency in the construction category is being redefined on a daily basis. And while trying to stay on the cutting-edge can be daunting, it is also a massive opportunity to drive growth and revenue that needs to be embraced.
Read the April 2017 issue of Construction Global here