The Financial Implications of Tier 4 Implementation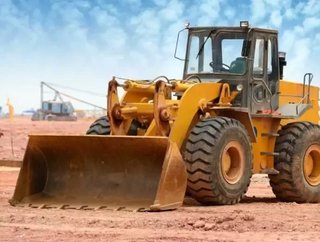 The past few years have seen vast improvements in the way diesel-powered equipment engines are built to meet the Environmental Protection Agencys (EPA...
The past few years have seen vast improvements in the way diesel-powered equipment engines are built to meet the Environmental Protection Agency's (EPA) final Tier 4 emissions reduction standards. 
Tier 4 engines were introduced in 2012, starting with the addition of a variety of safe, efficient products that adhere to emissions requirements and use the latest technology from major manufacturers.
The final Tier 4 engines have a 60 percent reduction in emissions compared to Tier 4i (interim). The emission output from 25 Tier 4 engines will be equivalent to one Tier 1 diesel engine from 1996.
Contractors will see an increase in the cost of Tier 4 equipment, which has been the case during the last few years with the evolution of the products. The 10 percent to 25 percent increase comes from the engine design, build and installation, as well as government requirements. 
Keep in mind, the cost of an engine in a small air compressor may be 50 percent of the total unit cost compared to an engine for a wheel loader, which may account for less than 20 percent of the overall cost. Companies also should expect higher maintenance costs, as special fluids, filters and servicing is required for proper maintenance.              
Prior to renting or purchasing equipment, see if the project scope calls for final Tier 4 diesel engines to be used. Additionally, be sure to familiarise staff with how to operate the unit correctly so projects stay on schedule. Training packages are available to ensure that every mechanic and operator is properly educated on how to maintain this new technology.
If equipment costs are on the rise, where do contractors see a break? Many Tier 4 engines on units with at least 75 hp use one to four percent less fuel compared to Tier 4i engines in certain applications. With the addition of selective catalytic reduction technology, Tier 4 engines use Diesel Exhaust Fluid, which costs less than fuel and decreases the overall costs related to consumed fluids. 
Also, by renting instead of buying, contractors minimise their cash outlay and capital requirement because they only pay for the time needed to complete the project. As such, any additional costs are only fractional because usage is minimised when renting compared to purchasing.
By renting more equipment, contractors may better direct their dollars to do what they do best: managing and completing projects. Rental companies can deliver the latest high-tech equipment to the site with the assurance that the job is 100 percent compliant. 
Many contractors may take into consideration the resale value of pre-Tier 4 equipment. This has been a common question and challenge due to the fact that resale equipment frequently is shipped outside the United States, where EPA regulations are not required. What happens to the equipment with Tier 4i engines?
Major manufacturers are working on kits to restore these engines back to Tier 3 so they can be shipped overseas without dramatically affecting resale value and cost. All newly produced units inside the United States are required by the EPA to be Tier 4, which then adds greater cost to engines that have to be reprogrammed back to Tier 4i and below.
Implementing the final Tier 4 engines comes at a great cost. However, meeting the new EPA regulations allows contractors to better compete for sustainable projects. As rental and purchasing decisions arise during the course of the year, closely consider the project's guidelines and budget, as Tier 4 engines cost more but can improve production and efficiency.   
Steve Michaels is Vice President of fleet operations at Neff Rental. For more information, email [email protected].