What is a 5G smart construction site?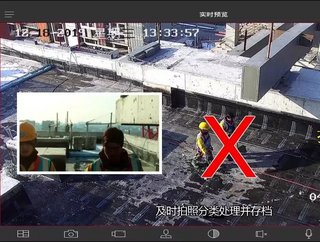 Cutting-edge IoT solutions become the norm on any modern construction site, CSCEC explains the definition of a '5G smart construction site...
Thanks to a lightning-quick, low latency transmission rate of 10GB per second, the power of 5G has taken many industries by storm. It's already had a considerable effect within the construction industry as it has unlocked many more technology-enabled solutions which can be adopted from companies big and small.
As we reported last month, China launched its first construction site in Beijing, which combines cutting-edge technologies and practises surround AI, building information modelling (BIM), blockchain, cloud computing, edge computing and big data. It was set up by China State Construction Engineering Corp (CSCEC).
A subsidiary of CSCEC, China Construction Eighth Engineering Division, has begun work with China Unicorn in order to implement new engineering applications for 5G technology. 
In order to achieve goals surrounding quality, cost, schedule and security, it has built a number of systems. These include: real-time supervision; mobile occupational health analysis; spatial real-time monitoring, multi-dimensional security monitoring in addition to remote collaboration, working-surface monitoring and 5G and AI portable inspection.
SEE MORE:
The occupational health system is able to measure a number of physiological parameters which includes heart function and blood pressure.
A dual 360-degree spatial real-time monitoring system has the ability to create a field of view from the crane tower camera, in addition to operators' AI glasses. Thanks to the implementation of night vision, this technology can be used through all hours of the day.
The monitoring system also has the ability to identify anything which could be dangerous on-site. This could be anything from fires to workers not wearing the correct PPE equipment. The system can also monitor the progress of work and compare it against building information modelling (BIM) models.
Thanks to the 5G and AI portable inspection system, anyone who is wearing AI glasses on site is able to search for and identify any personnel anytime. Basic information such as name and post can be obtained, and their compliance can be checked. Photos can also be taken with ease, and then can be classified and archived quickly when needed.
China Construction Eighth Engineering Division (CCEED) has introduced "BIDA integration", a modular construction approach with the power to split and combine the installation of elements whilst utilising modern material tracking and dispatching technologies.
The use of 5G is enabling the construction site to achieve real-time synchronization of the project from start to finish. Technical support can be done visually in real-time and can reduce dependence on technicians and managers that are present on-site, which can help boost productivity, something which the industry has historically struggled with in the past.
To learn more about CSCEC's 5G intelligent construction site, click here.
IMAGE CREDITS: cscec.com
For more news and insights in the construction industry, check out the latest edition of Construction Global.