Cavendish Maxwell acquires major stake in Property Monitor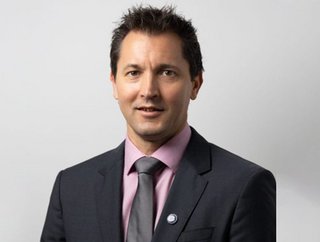 Dubai-based real estate advisory firm says acquisition is the first step towards establishing a real estate innovation hub
Cavendish Maxwell, the Dubai-based real estate advisory firm, and the UAE's largest property valuation firm has said that it has acquired a majority stake in Property Monitor, the real estate technology and market intelligence specialist.
The acquisition is the first step towards Cavendish Maxwell establishing a real estate innovation hub that will bridge the gap between traditional expertise and artificial intelligence (AI)-enabled disruptive solutions. This in turn will significantly benefit the clients of both companies, a statement continued.
Chris Taylor, Group CEO, Cavendish Maxwell commented: "Cavendish Maxwell and Property Monitor have always enjoyed a close-working, mutually beneficial partnership. This acquisition will allow both companies to accelerate and amplify these benefits internally, but more importantly for both Cavendish Maxwell and Property Monitor's clients.
"This is also the first step by Cavendish Maxwell in creating a real estate innovation hub for the UAE real estate sector, which will aim at creating hybrid valuation solutions and accelerating the development of data-powered measurement and decision-making tools for its clients. The growth of proptech solutions in the market will only accelerate and Cavendish Maxwell intends to be at the heart of it."
New Responsibilities
As part of the agreement, Henry Bacha, Property Monitor's CEO, will take on new responsibilities within Cavendish Maxwell as Group Chief Commercial Officer, whilst maintaining his current role with Property Monitor. Property Monitor's COO, Zhann Jochinke, will also see his responsibilities increase as he assumes the position of Director of Market Intelligence & Research within the Group.
Speaking on the acquisition, Bacha said that 2022 has been a record year for the company in terms of revenue, number of clients and overall adoption of its market intelligence product 'PMiQ'.
"It has also seen the launch of our suite of property technology solutions, which are gaining traction with brokers, surveyors, developers, banks, and portfolio managers alike. We are very excited to offer our real estate innovation and big data expertise to the Cavendish Maxwell group, and proud of the trust they have put in us to further the adoption of proptech solutions in the different markets where they operate," he concluded.