ILF JV awarded contract for major Munich infra project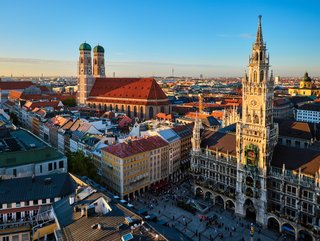 Contract awarded for the preparation of tender documents for the Eastern Section of the 2nd S-Bahn Main Line in Munich
As part of a joint venture, German construction engineering consultancy ILF Consulting Engineers has been awarded the contract for the preparation of tender documents for the Eastern Section of the 2nd S-Bahn Main Line in Munich, it announced.
In a statement, ILF said that the section of the line comprises of approximately 3.4 kilometres of tunnels, one underground halt, and several civil engineering structures. The overall project, with a line length of approximately 10 kilometres, contains a tunnel section with a length of approximately seven kilometres and three underground halts (with lengths between 230 metres and 250 metres, and a depth of around 45 metres).
The project passes through downtown Munich and the Deutsche Bahn said that it has taken the decision to extend the underground section of the line under the city centre because the S‑Bahn Main Line in Munich was no longer able to handle today's passenger numbers. This will be achieved by adding a new line beneath the existing one, it said.
Utilising new methods
The tunnels – two tunnels and one emergency tunnel – will be driven mainly by Tunnel Boring Machines (TBMs). The underground halts are being constructed using the cut-and-cover method, and for the platform tunnels, the New Austrian Tunnelling Method (NATM) is being used, the statement continued.
ILF added that it has also been involved in the design of the Western Section of the line since 2017. As part of different JVs, ILF was commissioned with the final design and the permit application design services for the overall project, the preparation of tender documents and construction design services for two underground halts.
The ILF Group is an international engineering and consulting firm with a focus on technically demanding industrial and infrastructure projects. With 2,500 employees across more than 45 office locations on five continents, the group has a strong regional presence in key markets.