MGAC announces rebrand and consolidation of company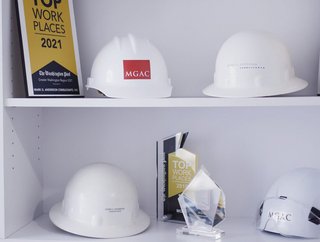 Project and cost consultancy will bring its services and offerings under a single, unified brand following prodigious growth across North America & Europe
MGAC, the US-headquartered global project and cost consultancy, has announced the rebranding of the company under a single banner.
From January 23, 2023, all of the company's offices will be known under the single, unified brand of MGAC. In the UK, this will include the rebranding of RLF, which was acquired by the consultancy at the end of 2021.
In a statement, the firm said that the rebrand comes at a time when it has seen prodigious growth across its North American and European teams, expanding in the past year to more than 280 employees serving a fully diversified range of clients from its 10 offices.
"The announcement represents the next growth phase of MGAC," said Mark Anderson, President and Chief Executive Officer, MGAC.
"We have built a reputation across North America and abroad as trusted advisors, guiding clients from inception to project completion, pushing the boundaries of what can be expected through a proactive approach that consistently prioritises fresh ideas, minimises the effects of external disruptions, and—most importantly—brings our clients' missions to fruition."
Anderson explained that the new MGAC brand leverages the collective resources of the entire global firm, while maintaining essential local knowledge and expertise. Core services include project management, cost management, program management, technology solutions, FF&E procurement, and health + safety.
MGAC has led projects for clients such as the NFL, Freddie Mac, T-Mobile, TikTok, Johns Hopkins University, Marriott International, Hilton, the University of Birmingham, Bruntwood SciTech, BAM Properties, Solum, Prologis, the BBC, The Institute of Cancer Research, and OneHousing, among many others.
Benefiting Clients
"We ensure clients get the results they want because we are first and foremost project managers and creative problem-solvers," said https://uk.linkedin.com/in/seanclemonsSean Clemons, Managing Director, UK, MGAC. "Whether we're collaborating with architects, making recommendations on the budget, or working with construction teams on sites, we do it with an expertise and energy that exceeds expectations and moves the needle every day.
"Our UK team is excited for how the consolidated brand will further benefit our clients through leveraging resources across our global operations to help each client make the vision for their buildings truly come to life," he asserted.
"We do the coolest and most interesting projects," added Anderson. "We have the privilege of working on these projects because we thrive on the challenge of moving beyond cookie-cutter practices to find the best solutions. We see possibility and opportunity in the most challenging work. Those challenges drive us to do better for our clients."