Unlocking the value of BIM for the construction industry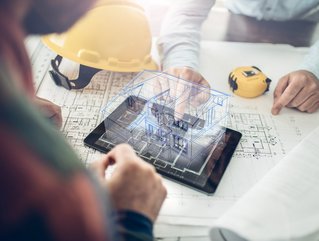 Unlocking the value of BIM for the construction industry
Revizto and OpenSpace form collaboration dedicated to unlocking the value of BIM for the construction industry through integrated platforms
Announced by global leading organisations Revizto and OpenSpace, the two have formed a collaboration dedicated to unlocking the value of building information modeling (BIM) for the construction industry, as well as improving the exchange of information between virtual design and construction (VDC) and field teams.
What is building information modeling (BIM)?
Using a set of appropriate technologies, building information modeling (BIM) is the process of creating and managing information on a construction project throughout its entire lifecycle.
The process includes a coordinated digital description of every aspect of the built asset that is developed by using a combination of information-rich 3D models and associated structured data.
Despite gaining widespread adoption among design and engineering professionals, field use of BIM is limited. According to Dodge Construction Network, despite contractors using BIM having experienced significant improvements in quality, health and safety, cost control, schedule control, and overall business results, only 44% of general contractors, 35% of specialty trade contractors, and 33% of owners have integrated BIM.
This indicates a gap between office and field teams. To bridge this gap, OpenSpace has made significant investments in its reality capture platform and BIM capabilities. In doing so the technology will simplify BIM visualisation and make it actionable in the field. It will also strengthen coordination between office and field teams.
"Through our collaboration with Revizto, we can prioritise the interests of both VDC and field teams. By streamlining workflows, we can enhance coordination, save valuable time on a daily basis, accelerate project completion, and enable VDC managers and field teams to be more efficient so they can focus on what they do best," said OpenSpace CEO Jeevan Kalanithi.
Arman Gukasyan, Founder and CEO of Revizto added: "We are excited to work alongside partners that share the vision to empower the teams on-site. With Revizto, our customers can use solutions like OpenSpace to help field teams effortlessly capture current site conditions, compare them to BIM models, and explore their sites. When combined with our platform, the power to break down data silos and facilitate seamless collaboration among project teams anytime, anywhere, will be easier than ever."
Further details of the collaboration between Revizto and OpenSpace will be unveiled at Waypoint - OPenSpace's virtual customer summit on June 8.