Vietnam's VinFast to build $4bn EV plant in North Carolina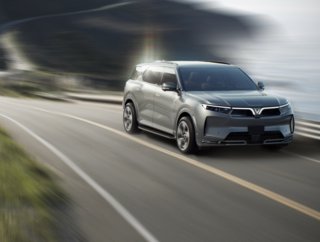 Vietnamese electric car manufacturer to tender for construction of plant in Chatham County after receiving key government permit
VinFast, the Vietnamese-founded electric car manufacturer, has said that North Carolina regulators have given it one of the environmental permits needed to begin construction on a planned US$4 billion EV assembly plant in the US state.
In a statement, the company, a subsidiary of the Vingroup conglomerate, said that it has been given an 'Air Permit'. It added that it is still seeking other permits for the Chatham County factory, but that it would be starting a tender for construction.
VinFast has been moving to expand into the US as it looks to compete with existing automakers. The company announced in March 2022 that they would be building its first North American manufacturing plant in the North Carolina county.
It added at the time that it planned to invest up to US$2 billion in the project's phase one, which would create thousands of jobs. It now says that by 2026, that investment will rise to US$4 billion.
"The Air Permit allows us to start construction on phase one of the factory. We will start construction soon," the statement said, without specifying a time frame. The company had completed the application for the Air Permit in December 2022 and received approval on February 9, 2023, local media said, citing data from the North Carolina Department of Environmental Quality website.
The company said that it has also applied for a permit from the US Army Corps of Engineers, which aims to minimise damage to water quality and wetlands.
VinFast's factory will create a major manufacturing centre in Chatham County's Triangle Innovation Point mega-site, covering an area of 800-hectares, with 3 main areas: electric cars and buses production and assembly, EV batteries production and ancillary industries for suppliers.
The company has previously said that it intends to start production in July 2024, with the capacity for Phase One is expected to be 150,000 vehicles per year. As per the MoU signed with the government of North Carolina in 2022, VinFast will continue to invest in this factory in future phases.
Vehicles to be produced at the site include the VinFast VF 9, a 7-passenger all-electric Sport Utility Vehicle (SUV) and the VinFast VF 8, a 5-passenger, all-electric mid-size SUV. The project received US$1.2 billion in state and local incentives and will be the first automotive manufacturing facility in North Carolina.
Global EV manufacturer
Founded in 2017, VinFast is a global producer of premium automobiles. The carmaker has a state-of-the-art vehicle production facility in Haiphong, Vietnam, that will have the capacity to produce 950,000 vehicles per year by 2026.
It has established global operations in the US, Canada, Germany, France, and the Netherlands. The company currently provides an ecosystem of EV products in its home country of Vietnam, including e-scooters, electric buses, and electric cars, charging station system and green energy solutions.