Around half of furloughed workers anxious about work return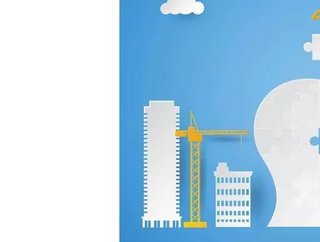 The Randstad survey also found 84% of construction workers remain concerned about COVID-19...
Just under half (45%) of furloughed construction workers are anxious about returning to work and 84% have concerns about COVID-19, according to recruiter Randstad. 
A poll of almost 1,400 construction workers from across the UK found only 18% of those who had returned and classified their integration experience as "very good" were anxious.  In contrast, of those construction workers who had either no onboarding or an experience they regarded as either "poor" or "very poor", 92% were anxious on their return to work. 
While a third of furloughed employees (34%) received either no (or very poor) onboarding on their return to work, this rose to 38% of employees in construction.  Manufacturing was better (27%) as was Rail where only 17% said they had no or very poor employee familiarisation.
Seventeen in every twenty (84%) construction workers in the UK say they have concerns about Covid-19 at work - comparable to the rail (81 per cent), engineering (83%) and manufacturing (85%).  By far the most common concern is catching the virus with 40% saying they are worried they will catch it at work while 38% are worried for their family's health as a result. Three in every twenty (13%) say they are worried by its impact on their organisation.
Only 36% of those construction workers who had weekly check-ins with their organisations said they were nervous about returning to work, compared 46% who have bi-monthly check-ins or 67% who had no check-ins at all.
Adrian Smith, Senior Director of operations at Randstad UK said: "It's worrying that such a high proportion of employees in sectors like construction aren't getting the onboarding attention they deserve. Once construction rejoiced in a reputation for being quite old-fashioned.  But I thought we'd kicked the days of sub-standard HR in the industry into the long grass."
He added normally the onboarding process would be reserved for introducing newly hired employees into an organisation, but these aren't normal times and workers who have been furloughed for a year will benefit from some help integrating back into the wider company.  
"It might be arduous for some teams who are spread pretty thin at the moment but while standard onboarding might be expected to last for a couple of weeks to be effective, post-furlough onboarding is much shorter. Done properly, it will help employees feel more confident and competent when they get back on the job.  It's about investing the time to protect well-being and to ensure a productive returning workforce," he said.
While furlough has changed the purpose of the check-in somewhat, the importance of keeping the lines of communication open remains undiminished, he added. "While check-ins should appear relatively casual to employees, even in these strange times, managers need to follow a loose structure to ensure the time is used wisely, including preparation and taking notes."
Across the UK, the improvements in staff wellbeing driven by more regular check-ins shrank with age. Younger workers (18-35) with monthly check-ins were 13% happier than those with bimonthly check-ins. Middle aged employees were 12% happier while workers over 68 only saw a 5% uplift.
"While there's still a strong correlation between the two, the positive impact regular check-ins make on employees' well-being diminishes with their age," said Smith. "Older workers may be less likely to feel their boss is investing time in them and be more likely to feel their boss is wasting their time.  There's a fine line between checking-in on a valued member of the team - and checking-up on them."
The most popular solution chosen by construction employees for improving their wellbeing was training about mental health and resilience, with 55% favouring this option. While stress reduction workshops were also popular (50% of construction workers favoured these), less popular were the appointment of a workplace wellbeing champion (44%) and mindfulness training 43%. 
Travis Perkins recently announced it is on track to provide six times more Mental Health First Aiders (MHFAs) this summer than at the start of the year, increasing the number of accredited MHFAs from 40 to over 250.
Group HSE & Fleet Director for Travis Perkins, Richard Byrne, said: "Our MHFAs play a key role as ambassadors across all areas of wellbeing; to be the first port of call in the workplace for mental health support for colleagues, raise awareness and encourage positive behaviours amongst our workforce on a voluntary basis, and to identify signs of poor mental health and help individuals access professional support if they need it."
But he said it was made "very clear" that they are not there to diagnose or provide ongoing support or counselling.