Spotlight on China's commodities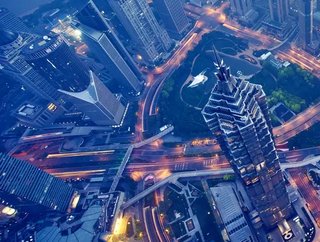 Henry Hao, Senior China Economist and Alex Tuckett, Principal Economist at the CRU Group share their forecasts for Chinese commodities
China's real estate market has grown rapidly in the past 25 years and is a key pillar of the economy. Henry Hao, Senior China Economist and Alex Tuckett, Principal Economist at the CRU Group have given an in-depth insight into how this market has affected demand for commodities, especially steel, aluminium, and copper and what may happen in the future.
The construction sector is the single most important end-use sector in China as it directly consumes a significant proportion of metals: 56% of steel, 49% of aluminium, and 41% of copper. As China makes up a large share of global demand, it's important for all metal markets to consider the Chinese construction sector. This includes residential, commercial, and industrial infrastructure. We must also consider how the construction cycle effects demand for metals, at the beginning there is a stronger demand for steel and this shifts towards copper and aluminium towards the end.
Short run factors
The pandemic has obviously had massive repercussions in the construction sector and the government will use the property sector and policies to help support economic growth.
Within real estate investment, housing is often seen as an attractive asset with substantial house price growth. Whilst mortgage rates do need to be considered, home prices have often appreciated over 10% on an annual basis, outpacing other investment returns. However, investors are now accessing public markets to diversify and avoid real estate speculative risks. Therefore, household debt has appeared to stabilise relative to deposits, a trend which appears likely to continue.
Furthermore, the government has introduced policies in try to cool the market and limit the build-up of risk. This may boost completions relative to starts as developers try to boost their cash and may limit construction activity.
Medium-term factors: China's 14th Five Year Plan
One of the key themes in this plan is Dual Circulation which means that authorities will focus on economic restructuring, property destocking and initiating forms on deleveraging as well as controlling access to property financing.
There are also plans to reach a 65% urbanisation rate. The plan outlines loosening household registration policy which should make it easier for people to access hukou benefits. This may see a greater flow of internal migrants as the barriers to rural-urban migration are reduced.
In addition, this plan includes their decarbonation policy which involves carbon dioxide emissions peaking by 2030 and achieving carbon neutrality by 2060. This is likely to increase the number of green building projects and could account for 70% of new urban building by 2022. This could involve pressure to economise on steel and cement as building materials, given their high carbon footprint. However, promotion of home/work charging and renewable power could increase demand for copper.
Long-run factors
Demographics and urbanisation have driven real estate construction in the past, but the population growth is beginning to slow, and the number of first-time housing buyers peaked in 2017. CRU have a proprietary model which considers urbanisation, population density, building replacement and reclassification of urban cities as they absorb surrounding rural areas. The model shows that while the residential real estate market will inevitably slow down, we think that there will be a further large bulge in Chinese construction due to the replacement of 1980s housing stock. We expect residential completions to peak at 3713 million metres squared in 2022. Beyond the mid-2020s, Chinese urban floorspace completions will slow down and in the distant future, the Chinese construction sector will mature, as replacement dominates supply.
The Balance of Risks
The current Chinese policies will place pressure on the residential market. There is an increased risk of individual defaults, especially for those unable to refinance in a tightening credit environment. Developers will need to become increasingly selective about the properties they develop. In the longer term, demographics will limit demand, even if replacement construction is needed, China's economy has still gradually slowed down. While construction activity has remained robust in early 2021, it will eventually slow over the coming years and decades.