Taylor Wimpey profits fall 67.8% but order book grows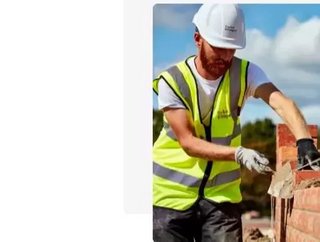 Taylor Wimpey saw yearly profit fall to £217 million in 2020 but order book rises...
Taylor Wimpey's profits plummeted 67.8% to £217 million last year on the back of a 35.7% revenue slide to £2,790.2 million and total UK home completions, including joint ventures, decreased by 38.9% to 9,609.
But on the bright side, the firm reported a "record" UK forward order book of 10,685 homes as at 31 December 2020, valued at £2,684 million, and has reinstated its dividend. Average selling prices on private completions increased by 5.9% to £323,000 (2019: £305,000).
Pete Redfern, Chief Executive, said while 2020 was a very challenging year, operating performance has bounced back strongly in the second half of 2020, with build capacity returning to near normal levels and strong sales. 
"We are confident in the medium term performance of the housing market and therefore accelerated our land purchases from May 2020 as high-quality land became available at attractive rates," he said. 
"We are now focusing on driving efficiencies across the business, the roll out of our new house type range and implementing our ambitious new environmental strategy. The UK housing market has been resilient and continues to reinforce our confidence in our outlook."
The company is stumping up £125 million in funding to support fire safety improvement works to bring apartment buildings constructed in the last 20 years up to the recently updated current RICS EWS1 guidance. 
Othe group financial highlights: 
• 38.9% decrease in Group completions to 9,799 (2019: 16,042) including joint ventures, primarily due to Q2 site shutdown with revenue of £2,790.2 million (2019: £4,341.3 million) 
• Operating profit of £300.3 million (2019: £850.5 million), reflecting reduced volumes, delivering an operating profit margin of 10.8% (2019: 19.6%) 
• Net cash of £719.4 million (2019: £545.7 million) 
• Resumed Ordinary Dividend Policy to pay out c.7.5% of net assets, starting with a proposed 2020 final dividend of c.£151 million (4.14 pence per share), subject to shareholder approval 
• Raised £510 million of net funds in an equity placing in June 2020, to pursue additional near-term land acquisition opportunities 
• Overall average selling price increased to £288k (2019: £269k), driven mostly by change in mix 
• Focused on cost saving and simplification with annual savings of £16 million from 2021 
Rob Murphy, Managing Director of Edison Group, said reinstating its final dividend strikes a more optimistic tone for a firm that withheld it at the height of the Covid-inflicted lockdowns and economic upset. 
He said the company is making strong headway with its ESG credentials, announcing new 2025 targets including reducing operational carbon emissions intensity by 36%, making it easier for 40,000 customers to work from home and installing thousands of EV charge points and bike racks. 
"Despite a bruising year, investors should feel optimistic that the housebuilder will be able to take the momentum of the latter stages of 2020 into 2021. This will be aided by the vaccine rollout, investments in the land bank and strength in demand for new homes."