6 popular abandoned buildings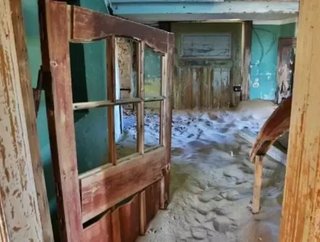 Whilst many abandoned buildings and sites have become popular tourist venues, there are hundreds of buildings, sites and islands waiting to be rebuilt a...
Whilst many abandoned buildings and sites have become popular tourist venues, there are hundreds of buildings, sites and islands waiting to be rebuilt and restored around the world. We look at six buildings which have become derelict but would provide further joy to the public.
1. Kolmanskop, Namibia
Situated 10km from Lüderitz, Kolmanskop was once a prosperous town as a result of the diamond boom in the 20th century, becoming a main site for mining precious finds.
After the First World War the town deteriorated with the uncovering of further diamond locations, alongside the crash of diamond prices. The last residents left the area in the 1950s.
Now a renowned tourist destination, Kolmanskop has become a ghost town where all buildings have succumbed to the desert, with a museum developed by De Beers at its centre.
2. The Abandoned City Hall Subway Station, New York
Opening in 1904, the City Hall Subway Station was the first subway station to be built in New York. However, it closed in 1945 due to being unable to cater for the increased demand and was overtaken by the more popular Brooklyn Bridge Subway Station.
Now only accessible through a guided tour, it is already fully booked for 2016 and has become an iconic landmark within New York.
3. Hashima Island, Japan
Standing at 6.3 hectares, Hashima Island is one of the most iconic abandoned islands, with derelict buildings which still contain personal belongings of its past citizens.
Once famous for coal mining under Mitsubishi with a population of over 5,000, the company built concrete apartments in addition to extracting coal from sea mines until its closure in 1974.
Now under Nagaski city, the island is popular with tourists and is now known as a UNESCO World Heritage Site. It is also famously seen in the James Bond film Skyfall in 2012.
4. Beelitz Military Hospital, Germany
Beelitz Military Hospital has a dark past, and its abandoned state makes it all the more unsettling. Although part of the hospital is still used for rehabilitation, the majority of the building has been sectioned off and remains derelict.
Built in 1898 and used as a hospital in the First and Second World Wars, the hospital is famous for treating Adolf Hitler and injured Nazi's It was also used by the Soviet Military until 1994.
5. Miranda Castle, Belgium
Built by architect Edward Milner in 1866, Miranda Castle has remained abandoned since 1991.
The castle was previously occupied by the Nazis, but has also been an orphanage and holiday camp for unwell children.
It has succumbed to a fire in the 1990s amongst raging storms, but will hopefully be restored to its former glory.
6. Lake Dolores Waterpark, California
Opening in 1962, Lake Dolores Waterpark now lies in disrepair, but is visited by tourists who wish to view the waterpark that once was.
Situated near the Mojave Desert, the waterpark has been closed since 2004. The attractions and slides once iconic to the waterpark are now gone and the site is in tatters, falling victim to vandals and individuals who have sought to steal vital parts for other potential projects.
Follow @ConstructionGL
Read the August 2016 issue of Construction Global magazine