Bahrain Metro Project launches global procurement process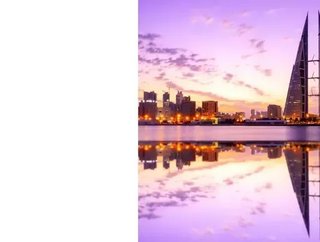 Bahrain's Ministry of Transportation and Telecommunications seek global partners on a PPP basis for ambitious automated project...
The Kingdom of Bahrain's Ministry of Transportation and Telecommunications (MTT) has launched a procurement process for the construction of the Bahrain Metro Project.
The project, earmarked to cost between $1-$2 billion, aims to develop a modern public transport network across the Kingdom complete with fully automated, driverless technology.
The Ministry is seeking to partner with regional and global companies on a public-private-partnership (PPP) basis. 
MTT will host a 'Global Market Virtual Sounding Forum' in early March to introduce the project, and engage in dialogue with key players within the global construction industry. 
It will be followed later in the year by the project's tendering via a global competitive bidding process. MTT has appointed a team of Financial, Technical, and Legal advisors led by KPMG to act as the Lead Transaction Advisors.
The Project will consist of developing an extensive 109km rail-based urban transit network in a phased manner comprising four transit lines. 
Phase One of the MTT's ambitious plans comprises two lines with an estimated length of 28.6kms and includes 20 stations with two interchanges. The two lines aim to connect the key transit points including Bahrain International Airport as well as major residential areas, commercial areas and school districts.
His Excellency Eng. Kamal bin Ahmed Mohamed, Minister of Transportation and Telecommunications said: "The Ministry is looking to collaborate with the private sector on a public private partnership basis to encourage innovation, create efficiencies and provide the best value for money for this project. This approach is reflective of our leadership's commitment to enable the private sector's active participation in the economy with the Government acting as a facilitator and regulator."
"We have been working in full force on a complete transportation infrastructure improvement strategy covering land, air and sea, to both support and drive the Kingdom's economic development and serve our citizens, residents and visitors. 
"Through the Bahrain Metro project, MTT aspires to apply the latest technology that is up to international standards. This marks an important milestone as it will improve the quality of life of citizens by providing a fast, comfortable, reliable, and sustainable transportation system in the Kingdom of Bahrain."
GCC countries are lining up Metro and train projects in a bid to boost connectivity and reduce car dependency. Dubai operates two driver-less Metro lines, Riyadh is planning six Metro lines and Foster + Partners is designing Jeddah's Metro (click here). Other ambitious plans include the solar-powered Virgin Hyperloop (click here). 
The Bahrain Metro Project aims to transform the transportation, industrial, hospitality and retail sectors through public and private investments. For more information, email: [email protected]