Esh Construction completes £8.4m IAMP scheme first phase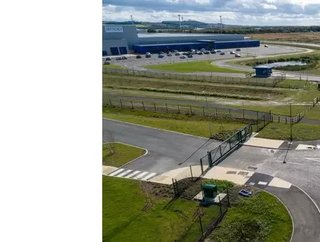 Construction group finishes infrastructure works for the 370-acre project – the largest live scheme in the country...
Esh Construction, the UK-based construction and built environment group of companies operating across Northern England and Yorkshire, has completed the first phase of infrastructure works on the £8.4 million International Advanced Manufacturing Park (IAMP) scheme.
The works, which started in February 2019 on the 150-hectare International Advanced Manufacturing Park, have been delivered by Esh's civil engineering division. The project is one of the largest live schemes in the country, spanning a total of 370 acres. It is expected to create more than 7,000 new jobs over the next 10-15 years.
The £8.4 million contract included the construction of a 1,500-metre highway with two access points, along with the installation of pathways, kerbing, traffic signals, associated telecoms, utilities, amongst other work. Bulk earthworks, drainage, landscaping, and environmental mitigation works were also carried out, with four attenuation ponds and a substation engineered platform being created as well.
"IAMP is a huge investment by two local authorities which will deliver a world-class destination for advanced manufacturing and create thousands of jobs for the region," says Steve Wilkie, executive director of Esh Construction. 
"As a contractor based in the region, we strive to protect the 'local pound' and deliver economic benefit for our clients and their communities. For us to deliver the infrastructure works for this development is testament to our trusted, experienced and dedicated staff."
Situated north of the Nissan Motor Manufacturing plant, Washington, IAMP is adjacent to the A19 and has excellent links to the A1(M). The project is a joint venture between Sunderland City Council and South Tyneside Council, with Henry Boots Developments (HBD) appointed as development partner.
"IAMP is a shovel-ready site, offering bespoke, world-class facilities for advanced manufacturing and engineering businesses across a range of industries," says Tom Wheldon, director at HBD.
"IAMP is a nationally significant manufacturing scheme – one of the largest live sites in the UK – with an important role to play in the delivery of the Industrial Strategy. It has never been more important to provide businesses with the facilities, power capabilities and local skills base to encourage innovation and development. We've been encouraged by the interest we've seen from both UK and international businesses in recent months and look forward to welcoming new occupiers to the site as development work at IAMP progresses."
Councillor Graeme Miller, leader of Sunderland City Council, states that IAMP is a hugely significant development for the region, while the connectivity and infrastructure to support it is critical for local businesses and people.
"As a local firm, with a commitment to delivering economic and social value, it is fantastic to see Esh deliver on this important project. It will prepare the ground for yet more investment in this nationally-recognised development, that will deliver jobs and opportunities for local people and businesses."
"The completion of this phase marks a significant moment in the development of the IAMP. It is particularly pleasing to see a firm which was created in the North East helping us to realise our ambitions for this site," adds Councillor John Anglin, lead member for Regeneration and Economy. 
"In light of the pandemic, the development of this nationally significant project is now more crucial than ever. The IAMP is set to transform the fortunes of the North East, enabling the region to gain competitive advantage, and delivering high-quality employment and prosperity at a time when this has never been more needed," he concludes.