John Lewis Moves Into Real-Estate Development Sector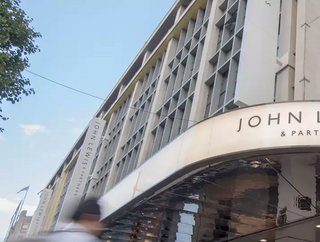 Due to unprecedented strain on the company's retail stores, John Lewis & Partners are planning to develop 10,000 homes in the UK
The real-estate market experiences an ever-increasing demand. With prices continually on the rise for prospective buyers in the UK, housing purchases have remained almost constant during the pandemic - as well as the housing shortage. John Lewis is stepping up. With proposed plans to enter the residential property market, the company will provide 10,000 rental homes in the next few years. 
Providing for Social Causes 
The proposed plan is centred around the company's commitment to community and job stability. "As a business driven by social purpose, we have big ambitions for moving into property rental," says Nina Bhatia, Executive Director of Strategy and Commercial Development for the John Lewis Partnership. She also explains the move "plays to our strength as a trusted brand known for strong service.
Of the 10,000 proposed homes, 7,000 properties will be on sites from the firm's existing portfolio, including studio flats and houses. But some of the homes can be built on completely new sites. It has also been reported that some of the properties could be built department store car parks, above Waitrose supermarkets or near some of the company's distribution centres. John Lewis' tenants will be able to rent fully furnished, or provide their own. 
Why Enter the Property Market? 
John Lewis announced its development in the housing market after Covid-19 took its toll on the retail sector. The increased competition in retail - most likely the dependence on e-commerce, proves to be a driving force in the companies plans. 
While the residential projects will provide a long-term income stream for the company, it is also committed to providing for the community. John Lewis wants to address some social issues with the project as well.