Mixed Fortunes for US Construction Markets in 2014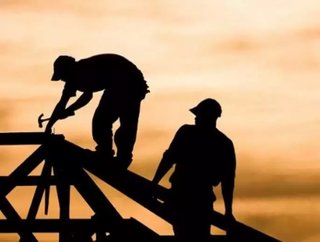 Things are slowly building up for the US construction industry, with more jobs being added steadily month-on-month.According to The Associated General C...
Things are slowly building up for the US construction industry, with more jobs being added steadily month-on-month.
According to The Associated General Contractors of America, all construction segments have added workers in the last year, out-pacing many other sectors of the economy. But there's no doubt that the industry still has a way to go, and some states are seeing more growth than others.
So where is residential construction booming, and which states still struggling?
Success story states
Texas has seen a boom in construction over the last year, with Dallas, Fort Worth and Houston seeing particularly strong growth. Residential construction has been a driver for the recovery of the construction industry across the state, as the economy recovers and both residents and newcomers look for bigger homes.
Wyoming lost a lot of construction jobs during the recession, but things are finally turning around, thanks in part to a recent oil boom leading to good growth for construction. With house prices slowly gaining ground in the state and an urgent need for housing for workers in the oil industry, things are looking brighter.
North Dakota's recent oil boom has fueled an increase in construction jobs. Workers can look forward to snapping up roles that are certainly among four of the highest paying jobs working outdoors in the state, with average wages of $50 an hour for the new jobs, compared to the usual $29.43 an hour for similar jobs.
Louisiana had a staggering $90 billion of construction either underway or due to start at the beginning of 2014, the greatest increase the industry has seen in 30 years. Natural gas extraction in the area has brought about a boom in construction projects, in both the fracking industry and in the residential sector.
Florida's construction industry, one of the mainstays of the economy statewide, took a battering during the recession. But things are now looking good, with some areas seeing an increase of up to 47 percent in the amount of residential construction permits issued.  The increase is enough that there are plenty of construction jobs waiting to be filled.
States still struggling
Minnesota's harsh weather has contributed to problems for the construction industry, which lost more jobs in April 2014 than any other employment sector. There is some demand for new homes in the state, but the economy is still weak and banks are reluctant to offer loans for new construction.
Ohio's construction industry fared badly during the recession, with over 15,000 jobs lost, more than in any other economic sector. Signs of growth are still slow, and recovery of construction jobs is proving problematic, with many skilled workers finding themselves out of work and needing to find a different career path.
Oregon saw a drastic dip in construction jobs during the recession, with the number of jobs dipping to 31 percent less than during the 2007 construction peak. There have been slow signs of growth of late with some areas adding jobs in the construction industry, but experts predict the state is unlikely to recover to pre-recession numbers.
New Jersey lost more jobs in construction for the period March 2013 - March 2014 than any other state, according to The Associated General Contractors of America. A combination of inclement weather and the tangle of red tape around trying to rebuild after Superstorm Sandy has wreaked havoc in a state where construction growth was already slow.
Missouri lost 700 jobs in the construction industry from April to March 2014, adding to worries about the recovery of the industry state wide. With some gain in construction projects being planned, there is a chance for growth in Missouri but the construction industry is still looking shaky.
It's mixed news for construction country-wide right now.
While companies in some areas are having to let workers go and turning to options such as leasing rather than buying equipment to get through the downturn in their area, other states are struggling to find the workers to fill the new jobs that are being created.
Tristan Anwyn is an author who writes on subjects as diverse as health, marketing, business, and SEO.