Morocco starts construction of vaccine manufacturing centre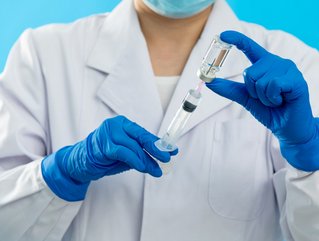 Industrial-scale facility will have a production capacity of 116 million products by 2023
Morocco has started building a major vaccinations manufacturing plant in the province of Benslimane, in the Casablanca-Settat region.
Known as SENSYO Pharmatech, the plant is part of the North African kingdom's plans to position itself as a self-sufficient powerhouse in vaccine manufacturing on the African continent.
The project will include three industrial lines and its combined production capacity will reach 116 million products by 2023. The projected budget is €200mn, and production of trial batches is expected to start by July 30, according to the Moroccan government. The facility will produce pre-filled syringes, liquid and lyophilized vials.
Morocco wants to be a key biotechnology hub for Africa and the rest of the world, capable of meeting the health needs of the continent in the short and long term by integrating pharmaceutical research, clinical development, manufacturing and marketing of biopharmaceutical products of great necessity.
The Benslimane project should eventually mobilise an investment of approximately €400-500mn.
The project is the result of a private-public partnership, and includes the support of the Swedish company Recipharm, a leading biotechnology firm. This will include the transfer of advanced biotechnology platforms, including clinical research, development and production of cell and gene therapies, stem cells, and advanced in-vitro diagnostic technologies.
SENSYO Pharmatech will be the largest platform by capacity of Fill & Finish of vaccines in Africa and will eventually become one of the five biggest in the world when completed.
The large-scale project aims, in the medium term (2022-2025), to transfer the aseptic filling and active substance manufacturing of more than 20 vaccines and bio-therapeutic products, including three anti-COVID-19 vaccines to Morocco in less than three years, covering more than 70% of the country's needs and more than 60% of the continent's needs.
Morocco currently produces more than 3mn doses locally per month of the Sinopharm vaccine. Production capacity will increase to 5mn doses from February 2022 and will reach in excess of 20mn a month by the end of 2022. By 2025, the Kingdom aims to produce more than 2bn doses of vaccines.