RMZ Corp and CPP Investments sign office space JV in India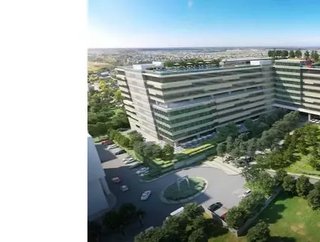 RMZ Corp and CPP Investments joint venture covers three Grade-A sites in Hyderabad and Chennai...
RMZ Corp and Canada Pension Plan Investment Board () have entered into a joint venture to develop and hold commercial office space in Chennai and Hyderabad.
CPP Investments will invest INR 15,000,000,000 (US$210 million), which will allow for the expected development of 10.4 million square feet of commercial office sites.
The three Grade-A sites comprise RMZ Nexity (Hyderabad), RMZ Spire (Hyderabad) and RMZ One Paramount (Chennai, pictured). Of the 10.4 million square feet planned, 7.5 million square feet is already under active development with construction of the remaining space due to start shortly.
Manoj Menda, Corporate Chairman, RMZ Corp, said the value of the partnership assets, once developed, is estimated to be over US$1.5 billion.
Arshdeep Sethi, Managing Director, RMZ Corp, said with its equity deals in the last few months, it has "ample headroom" to achieve its next growth phase.
Hari Krishna, Managing Director, Real Estate – India, CPP Investments, said as India continues to be a strong source of global talent, demand for collaborative and engaging work space is expected to grow.
"Working alongside RMZ Corp, a pioneer in the commercial property industry, this joint venture is well placed to meet the growing demand for high-quality sustainable office assets in Chennai and Hyderabad," he said.
Short-term uncertainty, long-term optimism
The commercial office sector is in a precarious position globally, after a year of executives working from home - and there isn't any imminent respite in India as it grapples with rising COVID cases and lockdowns.
Office space absorption in Chennai witnessed an annual decline of about 29 per cent, reports Express News Service, quoting a report by Savills, and it fell even more in Hyderabad (61 percent), according to Times of India.  
The economic cost of the latest shutdowns is around Rs 8,000 crore ($1.25 billion) per week and the unemployment rate recently hit 8.6 percent according to the Centre for Monitoring Indian Economy. 
But government initiatives, urban development policies and programs (Smart City, AMRUT) are expected to contribute to the demand for real estate infrastructure, according to Mordor Intelligence, which forecasts the real estate sector in India is expected to contribute nearly 13 percent of the country's GDP by 2025.   
Värde Partners is investing $155 million in two pre-leased office assets in the Gachibowli Financial District of Hyderabad (click here). 
"We see significant opportunity across the Indian office market for both the financing and purchase of assets, in a market that offers potential strong cash-flow visibility, multinational tenants and strong absorption," said Tim Mooney, Partner and Global Head of Real Estate at Värde Partners.